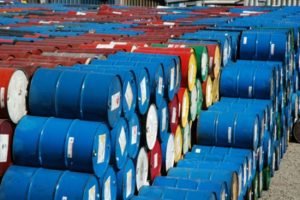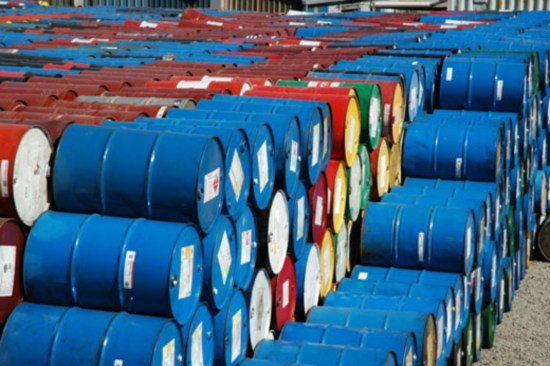 London — Portfolio investors tip-toed back into crude oil as Saudi Arabia extended its unilateral production cut for at least another month, dissipating some of the extreme pessimism gripping the market at the end of June.
Hedge funds and other money managers purchased the equivalent of 47 million barrels in the six major petroleum futures and options contracts over the week ending on July 3-4.
Buying was concentrated in crude (+52 million barrels) with purchases of Brent (+25 million) and NYMEX and ICE WTI (+27 million), according to exchange and regulatory records.
Elsewhere there were small sales of U.S. gasoline (-3 million barrels) and European gas oil (-4 million) partly offset by purchases of U.S. diesel (+2 million).
Chartbook: Oil and gas positions
Purchases of crude essentially reversed sales the previous week after Saudi Arabia indicated it would extend output cuts of 1 million barrels per day in July for a further month through August.
Russia also pledged to cut production by 0.5 million barrels per day in August to help counter adverse sentiment and boost prices.
If all the production cuts are implemented in full they will reduce expected inventories by 75 million barrels from the start of the third quarter with Saudi Arabia contributing cuts of around 60 million.
Production cuts are expected to offset some of the weakening of expected consumption owing to the industrial recession in North America and Europe and China's faltering recovery from the coronavirus epidemic.
The combined crude position was still only 258 million barrels (6th percentile for all weeks since 2013) with bullish long positions outnumbering bearish shorts by only 2.25:1 (11th percentile).
Funds remained especially bearish towards WTI compared with Brent which may reflect the differential impact of Saudi output cuts on the two markers as well as the recent incorporation of WTI into the Brent calculation.
By contrast, the investment community is relatively less bearish towards Brent and refined fuels, reflecting Saudi Arabia's ability to tighten the Brent market, as well as low fuel inventories around the world.
U.S. NATURAL GAS
Investors have started to become more bullish towards U.S. natural gas prices building the largest bullish net position for more than a year.
Hedge funds and other money managers purchased the equivalent of 325 billion cubic feet in the week ending on July 3.
The combined position reached a net long of 606 billion cubic feet (45th percentile for all weeks since 2010) up from a net short of 1,201 billion cubic feet (6th percentile) on February 21.
Working gas inventories have continued to accumulate slightly faster than average for the time of year but there are increasing expectations the trajectory will turn soon.
Gas stocks were +295 billion cubic feet (+11% or +0.80 standard deviations) above the prior ten-year seasonal average on June 30 up from +195 billion cubic feet (+10% or +0.53 standard deviations) on February 21.
But the number of rigs drilling for oil and gas was down by -93 (-12%) on average in June 2023 compared with December 2022.
Slower drilling are likely to translate into less production of gas-well and associated gas from the third quarter of 2023 through until at least the first quarter of 2024, which could quickly erode surplus inventories.
In real terms, prices are still very low averaging just $2.47 per million British thermal units in June 2023, up from a recent low of $2.21 in April 2023, but in only the 4th percentile for all months since 1990.
From a positioning and fundamental perspective the balance of price risks is tilted to the upside encouraging investors to start rebuilding a bullish position, albeit cautiously.
By John Kemp
Editing by David Evans – Reuters
Follow us on twitter