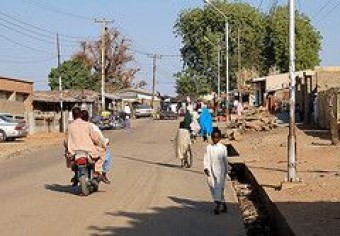 18 October 2011, Sweetcrude, Gusau – The Gotawa Independent Power Plant and the Gusau Cargo Airport in Zamfara only exist on paper, a verification committee has revealed.
Sen. Saidu Dansadau, Chairman of debt verification committee set up by the state government, made the declaration in Gusau on Tuesday, while presenting the report of the committee to state governor, Abdulaziz Yari.
The News Agency of Nigeria (NAN) reports that former Gov. Mahmud Shinkafi of Zamfara awarded the two projects at the cost of N28 billion.
NAN says the Independent power project was awarded at about N19 billion in 2010 while the cargo airport contract was awarded at a cost of about N9 billion in 2009.
Dansadau said that there were no traces of the commencement of the power project since its award in 2010, adding that N64 million was already paid as consultancy charges out of the project cost.
He also said that N14 million was paid as consultancy fees for the cargo airport, while nothing was paid as compensation to the owners of the land acquired for the site.
The senator said that in spite of the publicity given to the projects, nothing was on ground to suggest that the projects had commenced, but did not say if any fund was released as part payment for the projects.
"Above all Zamfara does not need a cargo airport, but a small airport that could take care of the flight needs of the state."
Dansadau also said that the committee had discovered that the total debt owed contractors by the state government was N18 billion and not N26 billion as earlier announced.
He, however, said that contractors owed the state government about N4 billion as funds collected for jobs not done.
The verification also revealed that the state government had a total of 29,000 workers on its payroll, while authenticated monthly wage bill stood at N1.3 billion before the implementation of the minimum wage.
The committee recommended the revocation of some contracts viewed as not relevant to the state, as well as refund of all monies collected by contractors for jobs that were not executed.
In his response, Yari said that the verification exercise was not a witch-hunt, but was a way of charting a new course for the state.
He said that the government would not relent in its efforts to ensure that those, who have some questions to answer regarding any transactions would be invited.
Yari assured that he would carefully study its recommendation for implementation and commended it for a thorough job.