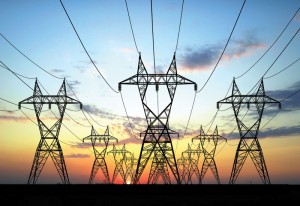 14 April 2012, Sweetcrude, ABEOKUTA – Residents of Olokuta Community in Idi-Aba area of Abeokuta in Ogun State have criticised the Power Holding Company of Nigeria (PHCN) for allegedly throwing them into darkness for two years.
In a protest letter to the PHCN management, the Community Development Association (CDA) expressed concern that the people were paying electricity bills but did not enjoy power supply during the period.
The community urged PHCN to remove its service cables and wires from the area because they served no purpose to people's welfare.
The letter which was signed by its Chairman, Mr Akin Sotinwa and Acting Secretary, Mr Mohammed Salisu, was addressed to the Business District Manager of the company.
It stated that attempts made to salvage the situation had been futile. "It is on record that the community, with thousands of residents, had made several attempts with various complaints on this ugly development to your office with the hope that you will come to our aid.
"But contrary to this, we have continued to meet brick wall in getting lasting solution to the problem" it said.
However, the Public Relations Manager of the PHCN, Mr Richard Oyewole, denied the allegation.
Oyewole told the News Agency of Nigeria on Thursday that the transformer which was donated to the community by the former Speaker of the House of Representatives, Mr Dimeji Bankole, was defective.
Oyewole said the PHCN had stopped billing in the area and had reported the matter to its headquarters for necessary action.