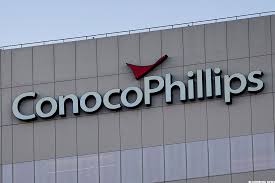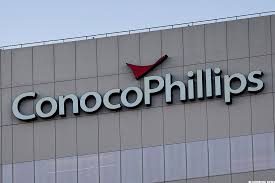 16 May 2018, News Wires – U.S. oil producer ConocoPhillips is nowhere close to recouping the value of a $2 billion arbitration award against Venezuelan state oil company PDVSA, its chief executive said on Tuesday.
Conoco has won court orders allowing it to begin seizing PDVSA assets in efforts to collect on the award by the International Chamber of Commerce (ICC) over the 2007 nationalization of its projects in Venezuela.
While it seized some assets this month, Conoco is clearly telegraphing that it intends to escalate its campaign against PDVSA across the globe as it works to recoup its losses. That threatens to further limit revenue at the state-controlled firm, the single largest moneymaker for the OPEC-member nation.
"It's not close to the $2 billion today, but over time we expect to be able to recover it," Chief Executive Ryan Lance said at the company's annual shareholder meeting in Houston. "We're just trying to look where all the assets are."
Conoco has filed with courts in the United States, Hong Kong, the United Kingdom and throughout the Caribbean in an attempt to begin the legal process of seizing additional PDVSA assets, said Lance.
Conoco has had early success in some Dutch regions of the Caribbean due to specific legal statutes, though other jurisdictions are expected to take longer, Lance said.
The moves have disrupted fuel deliveries throughout the Caribbean, much of which depends on PDVSA.
"We're trying to minimize any impact that this might have on the islands in the Caribbean," Lance said. "We are concerned about putting them in the middle of this thing, between PDVSA and ourselves."
Houston-based Conoco has two other outstanding arbitration awards against PDVSA.
Separately, Lance said Conoco has no desire for any large asset sales after selling billions of dollars worth of assets in recent years to cull debt.
The company's shareholders rejected a proposal at their annual meeting that would have linked executive compensation with U.S. accounting standards.
Shareholders also approved a slate of 10 for the board of directors and voted in favor of the existing executive compensation program.
There were no climate change-related proposals for shareholders to consider at the meeting, held in a Houston hotel.
Conoco, the world's largest independent oil and gas exploration and production company, posted a bigger-than-expected first-quarter profit last month and raised its 2018 production forecast.
Shares of the company were up about 0.9 percent at $70.25 at around midday in New York on Tuesday.