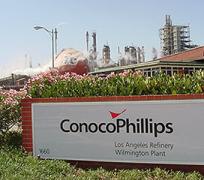 09 May 2012, Sweetcrude, LAGOS – U.S. oil major ConocoPhillips is selling all of its Nigerian assets, including on-shore and off-shore oil and gas fields and a stake in the Brass Liquefied Natural Gas (LNG) facility, sources familiar with the situation told Reuters.
The assets are expected to attract interest from Nigerian and Asian players and could be sold individually, the sources said, and could help ConocoPhillips raise several billions of dollars.
ConocoPhillips recently completed the spin-off of its downstream activities into Phillips 66, a newly-created independent U.S. refiner.