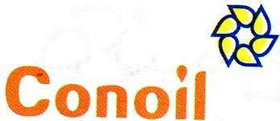 7 November 2011, Sweetcrude, Lagos – Nigeria's Conoil Plc has seen profit after tax for the third quarter-ended September 30 grow by 82 per cent.
The company, a leader in the petroleum products marketing business in the country, recorded profit before tax of N4.6 billion in 2011, up by 77 per cent from N2.6 billion in the corresponding period of 2010.
Profit after tax rose by 82 per cent from N1.7 billion to N3.1 billion. The company ended the period with a turnover of turnover of N120.3 billion as against N64.8 billion in the corresponding period of 2010.
With this impressive performance, analysts are predicting the possibilty of the company surpassing its N6.5 billion full-year profit forecast.
This is more so given that companies in the downstream petroleum sector usually see more business in the last quarter of the year.
Previewing the company's performance for 2011 at its last annual general meeting, chairman of Conoil Plc, Mike Adenuga, while had forecast that the company would record triple growth rate and deliver superior shareholder value.
"We have set for ourselves, some very challenging targets; but given the commitment of our people and the burning desire to go the extra mile and be the best, we feel confident that 2011 will be a greater success," he had said.
Conoil had explained that the foundation for the impressive performance was hinged on the huge investment it committed to the expansion of its businesses, the general overhaul of its facilities and equipment, the optimisation of its resources and total elimination of waste in its operations.