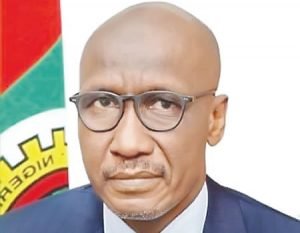 Michael James  
Lagos — The Nigerian National Petroleum Corporation, NNPC, has assured the management of the Nigeria LNG Limited, NLNG, that the October date for the signing of the much-awaited Final Investment Decision, FID, on Train 7 project of the Nigerian liquid natural gas was a done deal.
NNPC's Group Managing Director, Mallam Mele Kyari, broke news of the plan to sign the FID in October during a visit of the top management of the NLNG to the NNPC headquarters in Abuja.
Kyari urged the NLNG management, led by its Managing Director, Engr. Tony Attah, to set their gaze beyond the execution of the final decision, noting that the focus should be on "what else can we do beyond Train 7 to expand NLNG operations''.
The 8 million-tonnes per annum, MTPA, Train 7 project is designed to expand the company's overall production capacity from 22 to 30 MTPA.
The NNPC boss assured of the commitment of the Federal Government and the NNPC management to the future expansion drive of NLNG, saying all obstacles that could impede the actualisation of the Train-7 FID project should be promptly identified and removed ahead of the October 2019 timeline.
Also Read: Lithuania, Germany agree must respect Ukraine in Nord Stream 2 construction
Engr. Attah, in his presentation, applauded the historic role of the NNPC in the successful midwife of NLNG 30 years ago "through sheer vision and sense of purpose".
He said the company would be relying on the usual invaluable support from the corporation to achieve the successful execution of the Train-7 FID project and lots more.
The NLNG is currently number 10 in global LNG production. But, the successful execution and take off of the NLNG Train 7 will see the company return to the fourth position which it occupied between 2005-2007 before it was dislodged from the position by new LNG projects and existing projects that underwent expansion.