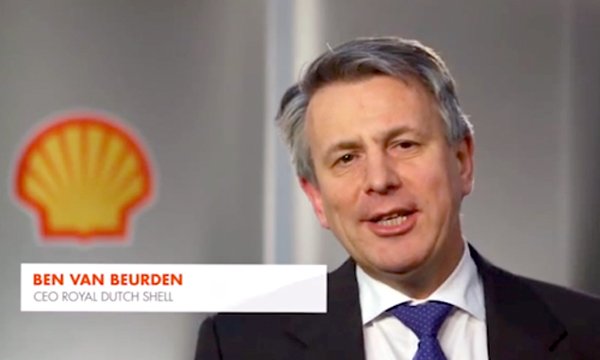 OpeOluwani Akintayo
31 January 2019, Sweetcrude, Lagos — Royal Dutch Shell has recorded $21.4 billion profit for 2018 operating year, representing its highest since 2014.
The sharp rise in profit was as a result of cost cuttings during the oil price slum of 2014, trading in natural gas and higher oil prices last year.
Shell's 2018 profits jumped by 36 percent to $21.4 billion. However, despite the high profit recorded last year, the company said it is still skeptical about spending and investments this year due to uncertainties in oil prices.
After oil prices crashed to below $30 per barrel in 2014 upwards, prices later rallied to over $80, even $87p/d in October 2018. Prices have since downed to around $60p/b so far this year.
Shell said it would focus on businesses such as deepwater oil and liquefied natural gas.
"We delivered on our promises for the year, including the completion of the $30 billion divestment program and starting up key growth projects while maintaining discipline on capital investment," CEO Ben van Beurden said in a statement.
"We will continue with a strong delivery focus in 2019, with a disciplined approach to capital investment and growing both our cash flow and returns."
A similar report by Reuters also said Shell's cash flow from operations in the fourth quarter rose to $22 billion, boosted by a $9 billion working capital movement, which brought the annual figure to $53 billion.
Free cash flow – cash available to pay for dividends and share buybacks – rose to $39.4 billion from $27.6 billion in 2017.
Shell, the world's biggest dividend payer at $16 billion a year, started last October a three-year $25 billion share buyback program promised following the acquisition of BG Group in 2016.
Shell had acquired around $4.5 billion of shares by the end of January. On Thursday, it launched the next tranche of $2.5 billion until the end of April, it said.
It largely completed by the end of 2018 a three-year, $30 billion asset disposal program to pay for the $54 billion BG Group acquisition. The assets included large portfolios in the North Sea, Norway and Canada that led to a decline in Shell's oil and gas production.
Capital investment reached $24.8 billion for the year, slightly below the lower end of Shell's guidance, Reuters reported.
The Share Centre said: "The oil major has been reporting great numbers as average oil prices made steady progress since the lows of 2016.
"However, given the anticipation of higher supplies from shale and Iranian oil supplies not expecting to fall back as dramatically as previously expected, oil prices during the final quarter wobbled, which will no doubt hit Shell's numbers."
Aside from dramatic cost-cutting, Shell has been selling off assets.
Its top executive, Ben van Beurden has also signed a $30 billion divestment initiative since the 2014 oil price crash.
By November, it had so far completed almost $30 billion of the programme and has signed off on another $4 billion.
It also announced it would buy up to $2 billion of shares in the second tranche of its buyback programme.
The group first launched the share buyout plan in July, having promised the move to investors since taking over rival BG Group in a whopping $53 billion deal in 2016.
Shell is the first oil major to announce its 2018 results. U.S. rivals Exxon Mobil and Chevron will publish results on Friday.