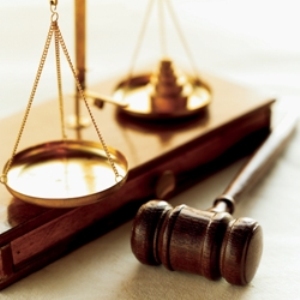 26 March 2013, Abuja – The National Industrial Court on Monday ordered the Nigerian National Petroleum Pension Fund Limited to pay N500 million to the Nigerian National Petroleum Corporation, NNPC, pensioners who retired prior to 2004.
Justice Maureen Esowe gave the order, while delivering judgment in a case filed by one Moshe Amaechi and three others on behalf of the pre-2004 retirees of the NNPC.
The claimants instituted the suit in December 2011, challenging the non-payment of their reviewed pension arrears, approved by the NNPC Board in 2009.
They urged the court to declare that the said N500 million was meant for the retirees who retired on or before December 31, 2004, which the claimants are part of.
The claimants also prayed the court to order the defendant to pay the said amount to all the pensioners who retired from NNPC on or before December 31, 2004.
During the hearing of the case, the defendant had submitted that the claimants did not represent the interest of all the affected retirees.
Olufunke Aboyade, NNPC counsel had urged the court to dismiss the suit on the grounds that the claimants had no common interests and grievances. She also urged the court to hold that the claims were not beneficial to all the retirees.
In his argument, Adeleke Agbola, claimants' counsel, submitted that the money was meant for the pensioners, who retired prior to 2004 and not for all the pensioners as alleged by the defendant.
Mr. Agbola also argued that, the defendant had no constitutional right to tamper with the claimants' pension, as approved by the relevant authority.
In her judgment, the judge held that the issue before the court for determination was whether the claimants had legal standing to institute legal action against the defendant.
Ms. Esowe also said that it is for the court to determine whether the claimants are entitled to the N500 million approved by the board of NNPC to the defendant.
She further held that the court would determine whether the claimants had common interest and grievance, and whether their claims were beneficial to all the affected pensioners.
Ms. Esowe held that the claimants had legal standing to institute the action since they were affected by the action of the defendant and that they were entitled to the N500 million.
She also held that the defendant failed to prove that the letter allegedly written by some of the pensioners was authentic as the signatory to the letter failed to appear in court for oral testimony.
The judge ordered that the N500 million approved and released by the board of NNPC be distributed among the pensioners who retired on or before December 31, 2004.
"It is the view of this court that the N500 million released by the NNPC Board in 2009 was meant for the pre-2004 retirees only. The money should be given to the pensioners who retired on or before December 31, 2004," she ruled