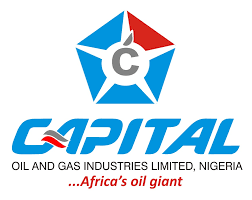 Oscarline Onwuemenyi
07 October 2016, Sweetcrude, Abuja – The Federal High Court, Abuja, on Thursday ordered the Asset Management Corporation of Nigeria to pay Capital Oil and Gas Industry Limited N26.5 billion as contained in a consent judgement delivered in 2013.
Justice Abdul Kafarati, in his judgment, held that the court had powers to enforce its judgment or that of any lower courts in the country.
He said, "An order is granted for AMCON to provide Trade Finance Facility in the sum of N16 billion for revamping of the plaintiff's business and to pay the plaintiff's trade creditors.
"I also grant an order compelling the defendant to comply with the consent judgement and to make the additional sum of N10.5 billion available to the plaintiff. This money is the payment of sundry creditors who continue to threaten the plaintiff's business."
Kafarati also restrained AMCON from exercising any powers over Capital Oil and Gas Limited and its assets. These include attempts at processing any assignment or transferring same on behalf of the company.
A Federal High Court in Lagos on May 6 struck out the suit brought by AMCON against Capital Oil and Gas Industries Limited on these issues.
The court held that the suit was premature and could circumvent pending suits relating to the alleged indebtedness of Capital Oil and Gas Limited.
The plaintiff (Capital Oil and Gas Industry Limited) had approached the court to decide whether having regards to the consent judgement, AMCON was not under obligation to restructure its debt.
The plaintiff also asked the court to decide whether the actions of the defendant and agreements reached by parties since the consent judgement did not constitute a waiver of the requirement for compliance.
The court was also asked to decide whether the defendant was not wrong to have failed to restructure the plaintiff's debt.
The plaintiff further sought the determination of the court whether if the defendant did not by its action fail to avail it trade facility in the sum of N16 billion to pay its trade creditor.
Reacting to the judgement, Mr. Ajibola Oluyede, counsel to the plaintiff, described it as a landmark decision.
He,therefore, urged the defendant to accept the judgement, adding that such step would encourage growth of private businesses in the country.