29 January 2015, Abuja—The amount the Federal Government is paying as subsidy on Premium Motor Spirit, PMS, yesterday, dropped to N1.12 per litre, from N3.64 per litre when the pump price per litre of the product was reduced by the Federal Government to N87.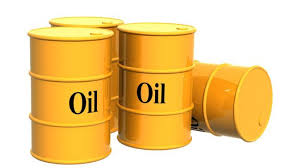 This could be attributed to the continuous decline in the prices of crude in the international market. Global oil prices weakened on Wednesday as dealers await the outcome of a Federal Reserve meeting and the release of a US supply report, analysts said.
New York's West Texas Intermediate, WTI, for March delivery fell 72 cents to $45.51 a barrel. European benchmark Brent North Sea crude for March declined 26 cents to stand at $49.34 a barrel in midday London deals compared with Tuesday's close.
Crude futures had rebounded Tuesday from six-year lows as the dollar weakened following disappointing US economic data.
Furthermore, data obtained from the Petroleum Products Pricing and Regulatory Agency, PPPRA, the Expected Open Market Price of PMS was put at N88.12 per litre.
The figure was based on the PPPRA's updated PMS Pricing Template for January 28, 2015, and hinged on an average Platts price of PMS for January 27, 2015.
Also, the PPPRA put the Expected Open Market Price of Household Kerosene (HHK) at N102.20 per litre and the retail price of the product at N50 per litre, meaning that the Federal Government is paying N52.20 per litre as subsidy on Household Kerosene.
For PMS, the PPPRA puts the cost of PMS including freight charges (C+F) at $490.57 per metric tonnes. Using a conversion rate of 1,341 litres to a metric tonne (MT) and an exchange rate of N171.36 to a dollar, this, according to the PPPRA translates to N62.69 per litre.
– Vanguard