11 April 2015, News Wires – Oil prices rose on Friday, posting a weekly gain on lift from lowered expectations that an agreement on Iran's nuclear programme will result in a rapid return of more Iranian barrels to the market.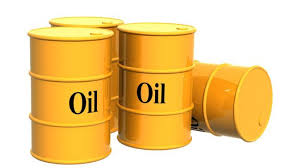 Strong US refined products futures and data showing a lower US drilling rig count also lent support.
Brent May crude rose $1.30 to settle at $57.87 a barrel, finishing above its 50-day moving average of $57.61, Reuters reported.
US May crude rose 85 cents to settle at $51.64.
After a loss last week, Brent rose 5.3%. US crude rose 5%, its fourth consecutive weekly rise.
"The latest agreement with Iran does not open the floodgates for a significant return of Iranian oil on the market as many had feared," said Harry Tchilinguirian, head of commodity markets strategy and oil strategy at BNP Paribas.
World powers and Iran announced the interim accord last week. But on Thursday, Iranian leaders said all sanctions on Iran must be lifted on the same day as any final agreement, while the US maintains sanctions would be lifted gradually.
News this week of unsold Nigerian crude, the biggest jump in US crude oil inventories since 2001 and record Saudi Arabian output in March, limited crude oil's rally.
Brent's price has retreated from $115 hit last June, plunging after Opec in November decided not to cut output, choosing to defend market share instead.
Crude received support this week from expectations of stronger demand after data from the US and Germany bolstered the view that world growth is improving.
Baker Hughes said the number of rigs drilling for oil in the US fell by 42 to 760 this week, which also helped to lift oil prices. Producers have responded to oil's steep price drop over the last six months, idling nearly 800 rigs, or 50%, since a peak of 1609 rigs in October.
Money managers raised their net long US crude futures and options positions in the week to 7 April, the US Commodity Futures Trading Commission (CFTC) said.
Oil rallied even with a stronger US dollar, which tends to weigh on dollar-denominated commodities.
– Reuters