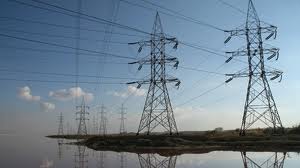 03 May 2013, Accra – The Czech Republic plans to secure funds for a 161KV transmission station at Kasoa, Ghana, to boost power supply in the West African country.
Czech could also help secure financing for the construction of gas turbines for power generation as well as providing support for expansion works on some power generation facilities in Ghana, that country's ambassador to Ghana, Miloslave Machalek, said.
A statement by Ghana's Ministry of Energy and Petroleum said Machalek disclosed these when he visited the Ministry for discussions with the minister, Mr Emmanuel Armah-Kofi Buah.
The statement quoted the ambassador as saying that Ghana's potentials in the energy sector were of interest to his country and that Czech experts in power transmission and generation had visited Ghana for discussions with the Ghana Grid Company Limited and other power supply companies.
Mr Buah told the ambassador of government's commitment to support private sector participation in the energy sector.
He said Czech could play a crucial role in helping to achieve the policy targets of the government in the energy sector by training power sector personnel.