…Plans to export products to Africa, US, South America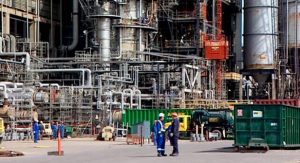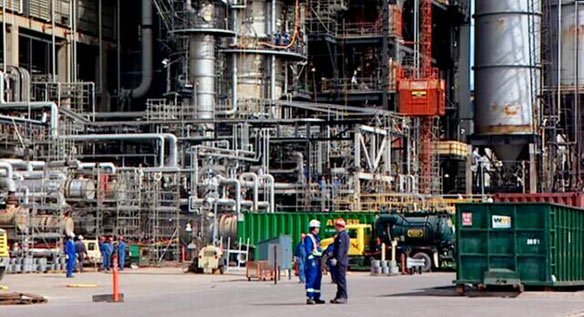 Lagos — The Dangote Refinery in Lagos will commence operation next month (October) with the refining of 370,000 barrels per day, b/d, of Automotive Gas Oil, AGO, or diesel and Aviation Turbine Kerosene, ATK,  also known as jet fuel.
Production of Premium Motor Spirit, popularly known as petrol, will begin on November 30, according to Devakumar Edwin, the Executive Director, Dangote Group.
Edwin disclosed this in an interview on Monday with S&P Global Commodity Insights.
To make the take off of the plant happen, the executive director said the refinery would be receiving its first cargo of crude oil supply from the Nigerian National Petroleum Company, NNPC, within two weeks, which will enable it produce up to 370,000 barrels of diesel and jet fuel per day.
"Right now I'm ready to receive crude," Edwin, who previously ran Dangote Cement, said, adding: "We are just waiting for the first vessel. And so as soon as it comes in we can start."
The plan, as announced in May by the Chairman of the Dangote Group, Mr. Aliko Dangote, was for the refinery to commence production of refined petroleum products by July/August. This, however, did not happen.
According to Edwin, the NNPC had at that time committed its crude oil to another entity, thereby affecting the Dangote Refinery plan.
Giving more incite into the plans for commencement of operations, the Dangote Group top executive said the refinery, which was officially inaugurated by then outgoing president Muhammadu Buhari on May 22 this year, will launch in phases, beginning with 350,000-370,000 b/d of diesel and jet fuel by October, when the crude distillation unit, sulfur block and hydrogen plant should be online. Then on November 30, he said, the refinery will start the phased ramp-up to 650,000 b/d, around half of it petrol, the key area of Nigerian fuel demand.
At its full planned capacity of 650,000 b/d, the refinery – seen as a game-changer for Nigeria and sub-Saharan Africa – will make Nigeria self-sufficient in fuel supply with excess for export.
"Excess gasoline – which will be 10 ppm sulfur Euro 5 quality — will be exported to other African markets as well as the US and South America, although the volumes will be relatively small. Meanwhile, jet fuel will be exported to Europe and diesel will be sold in sub-Saharan Africa," Edwin stated.