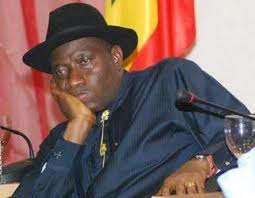 *Police Chief hails protesters, confirms three deaths
10 January 2012, Sweetcrude, ABUJA – Nigerian President Goodluck Jonathan met his security chiefs on Tuesday as he came under mounting pressure on the second day of a nationwide strike over fuel prices and amid violence blamed on Islamists.
The strike has paralysed the country and at least 11 people have been killed since it started on Monday.
Hafiz Ringim, the country's police chief could only confirm three deaths related to the strike.
"As far as the records are concerned, three people have so far lost their lives," he said.
He praised the labour movement, which called for the indefinite strike, for "peaceful" conduct, but said "miscreants" tried to hijack the protest.
"Over 30 vehicles were burnt in Kano government house," he told reporters after the meeting between President Jonathan and the security chiefs.
The meeting, held in Jonathan's office, included the chief of defence staff, Ringim, defence minister, vice president Namadi Sambo.
On Tuesday, part of a mosque was burnt in the southern city of Benin and elsewhere gangs set up burning roadblocks, police fired tear gas and businesses shut on the second day of a national strike that has paralysed the country and sparked deadly violence.
Security forces are also already under heavy pressure over spiralling violence blamed on Islamist group Boko Haram.
Recent deadly attacks on Christians have sparked fears of a wider religious conflict in a country whose population is divided between a mainly Muslim north and predominantly Christian south.
1 dead in Osogbo, says citizen reporter, Olayinka Gbenga
10 January 2012, OSOGBO – The second day of the protest has started in Osogbo, Osun state. There are presence of more security me as D. LAW matcheted a man identified as APANPA who died in the early hours of today. One person is now dead as a result of fight between protesters .
Meanwhile, there are bonfire on the roads as smokes can be seen rising from different parts of the city.
Vehicular movement impoves in Minna by Peter Olajide
The second day of the mass protest/strike seem to get the attention of many who believe Nigerians are coward and that labour is fighting a lost battle.
Now, vehicular movement has improved and more people have returned to their business activities. Among them are recharge card sellers, motorist, the petty traders etc.
Asaba is calm by Okejoe Joe
Protest in Asaba Delta state is very peaceful and calm.
No protest in Enugu by Ubebe
Enugu state is not experiencing any protests. Okada riders and buses are on the roads without any molestation. Guess the labour unionists in Enugu have compromised.
Free movement in Azare by Dr. Eze
The protest in Azare, Bauchi state not noticeable as there are free movement as shops are opened, no road blocks etc although, banks, government offices and hospitals remained shut.
Kano is calm by Anan
After the deaths recorded, Monday, in Kano, the streets are calm today, no protest in most area that I have visited as the government's 6pm -8am curfew seems to be effective.