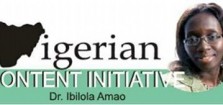 1 November 2011, Sweetcrude, Lagos – Nigeria needs to establish a Refinery and Petrochemical Plant Development Commission (RPPDC) to increase its GDP, deregulate the downstream sector of its oil and gas industry and remove fuel subsidy to avoid bankruptcy and anarchy. It is no longer news that Nigeria can not afford to sustain its export of crude oil and importation of petroleum products at a subsidised cost which is estimated to be between N1.2 and N1.5 trillion per annum. Fuel subsidy would be better spent on improved infrastructure, health, education and job creation through the promotion of SME's to jump start a vibrant economy.
Deregulation is a necessary step that must precede investment in refineries. However, Nigeria needs to have in place the necessary framework, resources, fiscal terms, conducive environment and instrument of Government that would act as an enabler for investors who just may be interested in locating a refinery within its shores. Without increased local refining capacity, the removal of subsidies would be tantamount to robbing Peter to pay Paul as the same fat cats who are involved in the export and import business would jeopardise the good intent of deregulation and begin to extort money from the masses through a hiked price of products which has been the case whenever there is fuel scarcity.
There is a need to have a government commission that is specifically assigned with the task of accelerating the establishment of refineries (modular and standard). An investor friendly process which removes repetitive and non-value adding requirements for data, certificates, reports, proposal and financials and has the required synergy to prevent duplicity of effort would go a long way to encouraging investment in the design and construction of new refineries. Struggling through DPR, NNPC, FIRS, Ministry of Environment and Financial Institutions is too cumbersome for investors who are used to non-complex processesA commission would act as a one stop shop and remove encumbrances that pose a deterrent to investment in the downstream sector of the Nigerian economy thus reducing project costs..
Every committed government that intends to achieve a goal, such as increased in-country refining of crude oil and production of a surplus of finished products for export, in an accelerated, transparent and fair manner would be wise to use a commission with key performance indicators (KPI's) to drive such a target. If the penalty for non-performance should be clearly stated in the appointment letter issued to the Director General, a clear and ethical road map for investors would be adhered to and implemented.
Specific objectives for a refining and petrochemical development commission would include:
1. Examining the existing policy, legal, regulatory and institutional framework on refinery development in Nigeria vis-à-vis approvals being sought and concluded within 3 months.
2. Providing the framework for registration with CAC, Ministry of Environment etc and issuance of DPR License to operate a refinery whilst ensuring that all bottle necks that had hitherto resulted in non-performance are removed from the implementation process.
3. Examining the issues which need to be addressed at national and regional levels for the purpose of promoting optimal refinery development in the most viable locations for establishing a refinery.
4. Ensuring that refineries can come on-stream within 24 – 36 months from license award.
A RPPDC if established as a service oriented enabler would go a long way to encourage foreign investment in the downstream sector of the Nigerian Oil and Gas industry. Furthermore it could serve as an interface between downstream operators, contractors and service providers and NCDMB to increase Nigerian Content Capacity, capability and competencies can be built on the front and back end of the refineries and petrochemical plants projects.
We must in this critical dispensation ensure that proceede from the removal of subsidy after deregulation are utilized to:
1. Develop refineries that are located as close as possible to the source of sustainable supplies and prolific basins.
2. Ensure that adequate Pipelines exist for the transportation of finished products and value is maximised through the robust distribution networks.
3. Develop an integrated production, processing, distribution, transportation and sales network which creates wealth and jobs for Nigeria SME's and multinational business
4. Provide adequate storage and export facilities such as tank farms, jetties, marine and logistics.
Whilst it is necessary to deregulate and remove fuel subsidy, it must be phased and planned such that there is adequate in-country refining capacity without which an unsustainable products supply system would lead to bankruptcy or the inability of Government to service other very important sectors of the economy thus leading to anarchy.

About the Author
Dr. Ibilola Amao is the Principal Consultant with Lonadek Oil and Gas Consultants, a firm of technical consultants with their core competence in the area of human capital and vendor development. For more information or to reach Dr. Amao you can email her at [email protected] or visit www.lonadek.com