25 May 2015, Lagos – The business community has called for immediate deregulation of the oil and gas downstream sector of the economy by the Buhari's government, saying it is the solution to the recurring problem of petroleum scarcity in the country.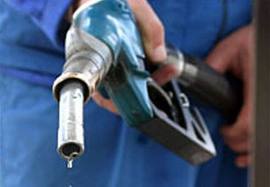 Meanwhile, Federal Government has blamed dwindling and epileptic electricity supply on the ongoing strike by Petroleum and Natural Gas Senior Staff Association of Nigeria, PENGASSAN, and the National Union of Petroleum and Natural Gas Workers, NUPENG.
Lagos Chamber of Commerce and Industry, LCCI, said the current model of managing the sector has done a colossal damage to the Nigerian economy.
It said: "Government needs to get out of the way so that the sector and the economy as a whole can make progress.
"Deregulation will pave the way for the restoration of normalcy in the sector and attract private capital, boost investments and create jobs."
LCCI President, Alhaji Remi Bello, said: "Deregulation has become necessary to provide an enduring solution to the recu-rring problems in the sector."
– Vanguard