Lagos — Oil majors are looking to automate their assets to reduce the impact of demand fluctuation on revenues, according to GlobalData. The leading data and analytics company notes that COVID-19 has been a wake-up call to the upheaval that a sudden drop in energy demand and/or labour availability can cause, and digital oilfield technologies such as digital twins and other remote monitoring solutions will be gamechangers in upstream oil and gas operations.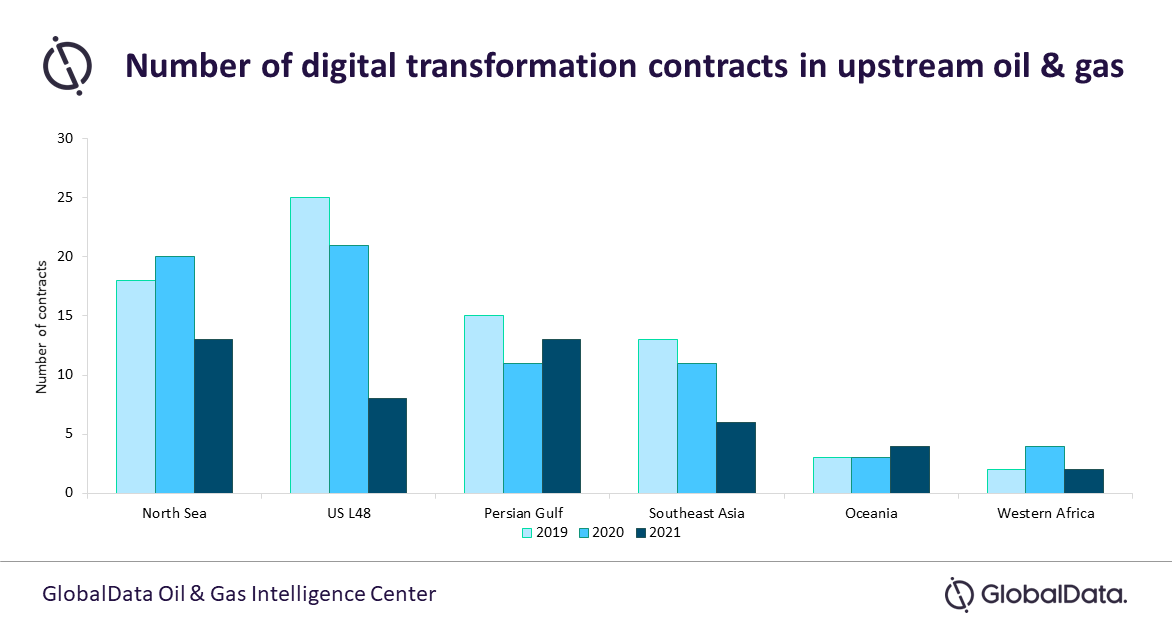 Charlotte Newton, Analyst on the Thematic Research team at GlobalData, comments: "Technologies such as digital twins have the potential to be the backbone of digitalisation in the sector. By creating 3D images and simulations of assets, systems, and processes, oil companies can imagine more sophisticated, and more reliable, machinery in oilfields both now and in the near future."
Ravindra Puranik, Oil & Gas Analyst at GlobalData, adds: "The oil & gas (O&G) industry saw major disruption during the first waves of the COVID-19 pandemic, and companies are now looking to automate as many processes as possible to mitigate future operational risks. This is demonstrated by the fact that contracts activity relating to digitalization in the upstream remained resilient in the last two years, despite the pandemic-led industry downturn. Upstream hotspots in the North Sea, Norwegian Sea and Persian Gulf regions, as well as the US Lower 48 play attracted bulk of these contracts."
Operators in Southeast Asian fields are also deploying digital oilfield technologies to optimize field development planning and boost production. There has been similar activity in the Oceania and Western Africa regions, and this may gain momentum further with improvement in energy prices.
Ravindra concludes: "Digital oilfield technology is rapidly becoming an integral part of the O&G industry, bringing in game-changing disruptions in upstream oil and gas operations. Oil majors such as BP, Shell, and Equinor have garnered considerable experience in developing technologies to make digital oilfields a reality and are the leaders in this theme. The major focus is on asset management to maximize investment returns. Companies are likely to use digital twins and other technologies to oversee every aspect of the asset lifecycle to ensure long-term sustainability."