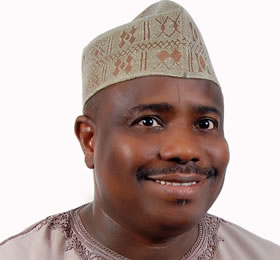 13 August 2013, Abuja – An alleged division among members of the House of Representatives Ad-Hoc Committee on Petroleum Industry Bill stalled the report on the controversial legislation last month, it has been learnt.
The committee is chaired by the Chief Whip of the House, Mr. Ishaka Bawa.
Findings by our correspondent indicated that members were still undecided on the "enormous powers" the bill conferred on the Minister of Petroleum Resources to decide "nearly everything in a new oil and gas environment that is supposed to be free from unnecessary government interferences."
Our correspondent gathered that this development was also tied to the threats by some oil majors to pull out their investments in the sector if the bill was passed into law in its present form.
"There is a problem of arriving at decisions on what to enter in the report of the committee.
"There two areas: the minister's powers and the continued pressures from the IOCs. These are issues members have yet to deal with", a source, knowledgeable in the work of the committee, told our correspondent in Abuja on Monday.
It was also gathered  that members of northern extraction, were urging the committee to give a "proper and simplified definition" to the 'Host Community Fund' recommended in the PIB.
Another source said, "Is host community just about who produces oil? If a pipeline passes another through community, where bursts can lead to losses, farms, animals, is that community not expected to benefit from the 10 per cent host community proposal? "This is another issue not yet clearly interpreted."
Earlier in the year, the Bawa-led committee had conducted public hearings in the six geopolitical zones in the country. "The committee rounded off its hearings with a "grand finale" in Abuja in July.
Owing to pressure from Nigerians, who consistently sought to know the progress of the PIB, the Speaker of the House, Mr. Aminu Tambuwal, had announced that the committee would lay its report by July 11.
However, the date passed without a mention of the report until members closed for their annual vacation on July 25. But, Bawa denied the alleged division in the committee.
He also claimed that there were no disagreements over the role of the IOCs and the minister.
Rather, he said the committee was taking time to summarise the memoranda stakeholders submitted to the committee before turning in a final report.
He added that the committee was not keen on "rushing things" because it wanted to protect the interest of Nigerians as the House did with the amendment proposals to the 1999 Constitution.
Investigations showed that members would reconvene in Abuja after the break, three weeks into September.
A source in the committee, said, "All members are on break right now. The implication being that the report may not be expected earlier than October. That is if the break is not extended by some weeks to terminate in October.
"If the break is extended, the probable date to produce the report, will be in November."
John Ameh, The Punch