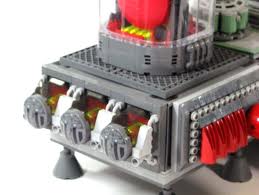 28 August 2012, Sweetcrude, PORT HARCOURT – A university don, Prof. Godwin Igwe, has suggested that governments should build modular refineries in all states of the federation to meet the energy needs of Nigerians.
Igwe said in Port Harcourt on Tuesday that modular refineries were easy to assembly and were movable.
He said the building of such refineries would also be handy in addressing fuel scarcity problems.
Prof. Igwe is the Director, Centre for Gas, Refining and Petrochemicals, Institute of Petroleum Studies, University of Port Harcourt.
He said: "Modular refineries are very simple refineries. You don't have to make 300,000 barrels a day or whatever higher amount.
"You can tune it to such a level that you could produce between 20,000 to 100,000 barrels a day, and it's movable. It is not like a big structured, big refinery.
"It will solve the problem by not making the diesel and other products that are involved in refining.
"You are only cracking for gasoline. If you have a process, you make diesel, you make the bottoms, at each boiling temperature, you have different materials, it is a manufacturing process.''
Igwe also suggested that energy banks be set up to assist small-scale entrepreneurs who would work at the modular refineries.
He said government should discourage people involved in illegal refineries by making them to work at modular refineries.
"The bank will be geared towards people who are making and producing fuel for each of the 36 states. Our rich people can do that, by supporting these small-scale people.
"We have to support our entrepreneurs and most of them are very smart, but they do not have the money to back them up," he added.