Michael James
Lagos — Wednesday's trading activities on the floor of Nigerian Stock Exchange for energy companies ended on positive note as Double One led the gainers category.
Double One opened Wednesday's market activities with N160.9 and closed with N176.9 in 19 trade deals 275,563 volumes valued at 48,747,094.70.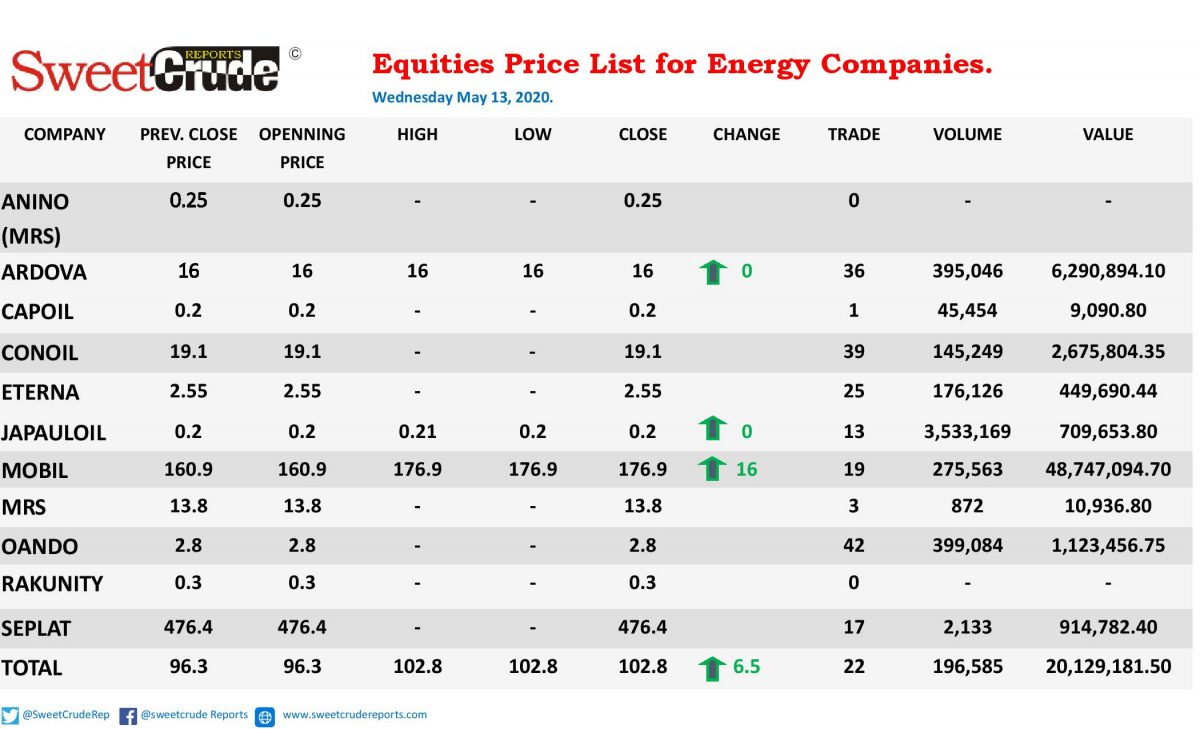 Total also recorded gain as it opened market activities with N96.3 and closed with N102.8 in 22 trade deals 196,585 volumes valued at 20,129,181.50.
Ardova remained unchanged as it opened and closed trading activities with N16 in 36 trade deals 395,046 volumes valued at 6,290,894.10.
Japaul Oil also remained unchanged as it opened and closed market activities with N0.2 in 13 trade deals 3,533,169 volumes valued at 709,653.80.
Top Gainers
Double One: 16
Total: 6.5