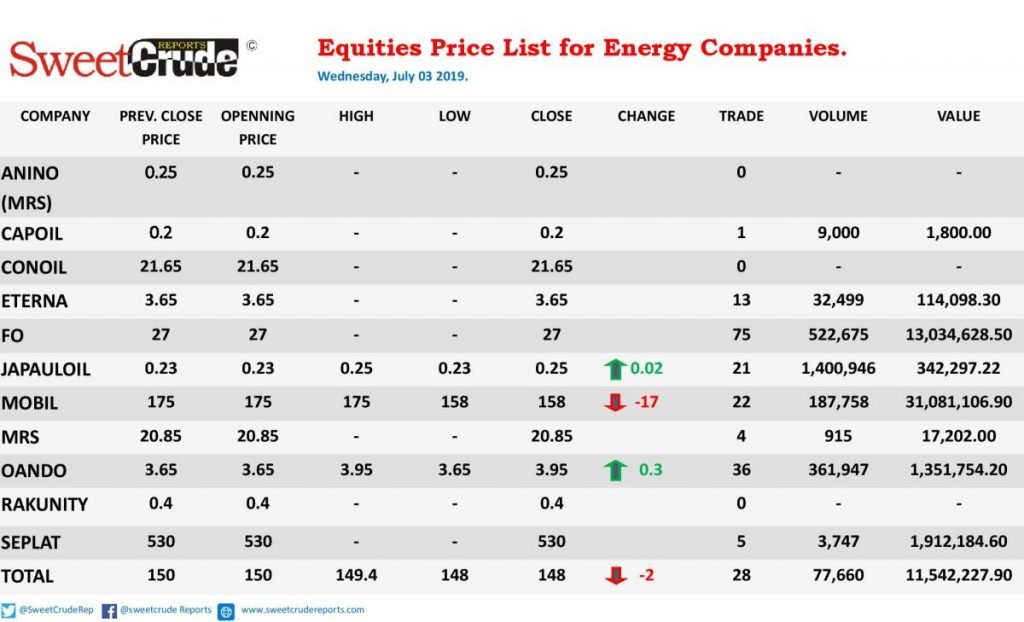 Lagos — Wednesday trading activities on the floor of the Nigerian Stock Exchange, NSE, for energy companies saw 11 Plc and Total on the losers' category while Oando Plc and Japaul recorded gains.
Double One opened market activities with N175 but closed with N158 in 22 trade deals, 187,758 volumes valued at 342,297.22.
Total opened trading with N150 but closed with N148 in 28 trade deals, 77,660 volumes valued at 11,542,227.90.
Oando kicked off the day's market activities with N3.65 and closed with N3.95 in 36 trade deals, 361,947 volumes valued at 1,351,754.20.
Japaul Oil opened market activities with N0.23 and closed with N0.25 in 21 trade deals, 1,400,946 volumes valued at 342,297.22.
Top Gainers
Oando: N0.3k
Japaul: N0.02k
Top Losers
Double One: N-17k
Total: N-2K