22 April 2016, Abuja – After recording a slight improvement for about four days, the petrol scarcity and the attendant queues in Abuja and neighbouring states of Kaduna, Nasarawa and Niger grew worse on Thursday as hundreds of motorists besieged the few filling stations that dispensed the product.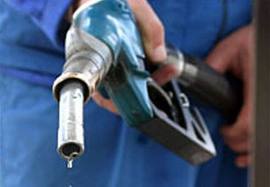 While attendants at some of the other stations claimed not to have the product, the very few outlets that sold petrol were heavily crowded.
However, the Department of Petroleum Resources shifted the blame to the oil marketers, as it argued that the Federal Government was making the product sufficiently available.
It stated that some marketers were involved in hoarding, product diversion and adulteration, among other misconducts, but warned that it would not hesitate to arrest and prosecute errant operators.
Virtually all the mega filling stations being run by the Nigerian National Petroleum Corporation that dispensed products on Thursday had long queues of desperate motorists, which led to chaotic traffic on the roads where the outlets were situated.
The two NNPC mega stations sited on opposite ends of the Kubwa-Zuba Expressway had long queues of desperate motorists.
In fact, the queues at these stations were about eight times longer than what they were some two days ago.
Similar situations were observed at the Total and Conoil filling stations located right in front of the corporate headquarters of the NNPC and the Federal Ministry of Petroleum Resources, where the Minister of State for Petroleum Resources, Dr. Ibe Kachikwu, operates from.
But the Director, DPR, Mordecai Ladan, in a statement issued in Abuja, observed that the prolonged fuel crisis might have to do with sabotage, and stressed that the agency, in collaboration with security forces, would arrest defaulters.
He said, "Every effort is being made to ensure that the petroleum products' supply and distribution situation in the country is normalised. Marketers must ensure that petroleum products get across to Nigerians quickly and at the regulated prices.
"Government is making petroleum products sufficiently available. Therefore, the DPR urges all operators of petroleum product depots, filling stations as well as tanker drivers and other stakeholders to desist from unwholesome activities of hoarding, diversion, adulteration and pump manipulation in order to avoid untoward hardship to motorists and the general public."
"The security agencies, in collaboration with the DPR, will arrest and prosecute any errant marketer involved in sabotaging government's commitment at making petroleum products readily available to Nigerians."
Our correspondent observed that queues were also heavy in parts of Kaduna, Nasarawa and Niger on Thursday as hundreds of petrol seekers, particularly motorcycle riders, searched desperately for petrol.
– Punch