19 January 2015, Eket – The Department of Petroleum Resources, DPR, in Eket, Akwa Ibom State, said it sealed 60 petrol stations in the state between January and December last year.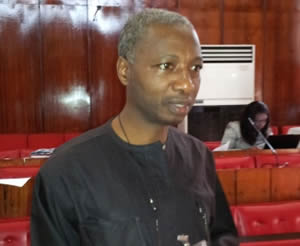 DPR Controller of Operations in Eket, Asuquo Antai, disclosed this in an interview, yesterday.
Antia said the stations were sealed for selling petroleum products above the government-approved pump price of N97 per litre, under dispensing and operating without license.
He said that the sealed stations were among the 215 visited by the department's monitoring team during the period, and that it also sealed 18 stations in Cross River.
Antai said that the department will continue to monitor the quality and quantity of products lifted from the depots and received at the stations, to ensure that they met specifications.
"The depot owners were selling petroleum products above the approved price and the department intervened."