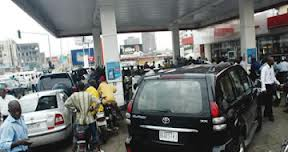 07 March 2013, Abuja —Nigeria's petroleum industry watchdog, Department of Petroleum Resources, DPR, said it has shut down over 500 filling stations across the country for various sharp practices including under-dispensing of petroleum products and other offences.
The industry regulator said Thursday that the exercise was carried out during its weekly routine checks on petroleum stations in the country.
Offences committed by the affected stations include under-dispensing of Premium Motor Spirit, PMS also known as petrol, compromise of safety standards, and lack of proper storage facilities among others.
Speaking with newsmen during an inspections tour of petrol stations in the Idimu/Igando areas of Lagos following allegations of illegal profiteering and poor pumps integrity, the Manager, Downstream, Lagos Zone, Mr. Kunle Soyebo, said the purpose of the exercise was to ensure strict adherence to rules and regulations in the petroleum industry.
At the end of the inspection, a total of six filling stations were shut down. These included Forte Oil, formerly known as African Petroleum, AP, in Idimu, which was sealed for under dispensing fuel at a scale of 8 litres for 10 litres.
Unfortunately, Forte Oil was the only major oil marketer caught in the act, as the others including Total, Mobil and Conoil, whose meters were checked were on point.
Other filling stations involved in the act were Safe Trip Oil; First Royal Oil; Omolad Oil and Services; Walesaf and Fawa; all located along the Idimu/Igando Road. But none of the outlets inspected sold above the regulated pump price of N97/litre.