14 January 2015, Sweetcrude, Abuja – Zonal Controller of Operations at the Department of Petroleum Resources, DPR, says the agency was planning an upward review of licence fees for oil marketers and operators in the oil and gas sector.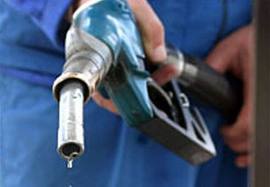 Mohammed Usman revealed this during an interactive session with independent and major oil marketers at its oil Marketers Annual General Meeting in Abuja, noting that the licence fees for filling station owners at N30,000 for two years, was the lowest in all business enterprises operating in Nigeria.
"If those that are selling potatoes heard that we are charging the filling stations N30,000 as licence fees for two years, I am sure they will want to lynch us," he said, adding that it was because of this reason that the agency was considering an upward review of the licence fees.
Usman disclosed that with the review, the tenure of the licence would be increased from two to five years.
Vice President, Independent Marketers Association of Nigeria, Alhaji Abubakar Shettima, had in his remarks, urged the DPR to review the span of the licence from two to five years.
Shettima also called on the agency to ensure that the tank farm owners did not sell refined products above official prices.
"In most of the places where we buy this product at the tank farm they sell above stipulated rate and when we bring this to our various stations we encounter difficulties in selling," he said.