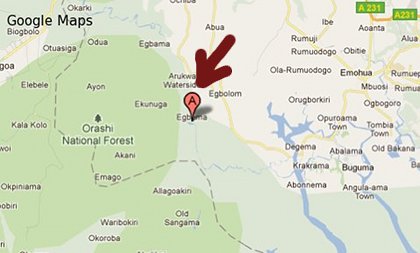 Emma Arubi
WARRI – THE Egbema National Development Forum, ENDF, a group under the Gbaramatu-Egbema-Ogulagha Coastal Communities Front of Warri North local government area has assured Chevron Nigeria Limited that they would ensure a peaceful working environment for Chevron operations in their area.
They also appealed to the management of Chevron to discountenance the allegation of fraud and dissolution of the executive of the group, saying that those peddling such rumours are not members of the group.
In a letter written to the management of Chevron signed by Mr. Philemon Ugedi, Mike Tiemo, Capt. Nelson Bulara and Ebi Jiboron and made available to Vanguard, the group said those peddling such rumours are people of "questionable character who in recent past had been organizing and perpetrating the bombing and blowing up of pipelines and other facilities of the multi-national Oil Companiy".
The group said; "As a specific reply to the letter of the petitioners dated 4th July, 2011 titled "REQUEST FOR AUDIENCE" we want to remind the management of Chevron also that it is tantamount to a procedural breach for any one forum or clan within the Gbaramatu-Egbema-Ogulagha Coastal Communities Front to circumvent the president of the Front and directly and unilaterally write Chevron to request for audience or for any other thing for that matter. This further shows that the petitioners are not our members."
They also advised Chevron to keep an eye on the petitioners and hold them responsible in the event of any damage to Chevron facilities, even as they added that they have had a long standing peaceful relationship with the management of the company and they will continue to maintain that peace.
"The petitioners are not our members. They are merely a few disgruntled criminals and dissidents of the Egbema stock intending to belong to our Forum and who, instead of coming in through the door provided by our constitution, are using the means of campaign of calumny and falsehood not only to come in as members but also to hijack the leadership of the association," the group said.
While saying that they will continue to explore every legitimate means in ensuring the continued safety of all Chevron facilities in and around their communities, the group urged Chevron to go about its operation in the Egbema axis without any fear of molestation or disruption.
On the purported stepping of the His Royal Highness, the King of Egbema Kingdom, the group said the traditional institution has never intruded into their affairs and was not involved when Chevron gave them recognition, adding that there was no time the Palace notified them on the issues raised in the petition.