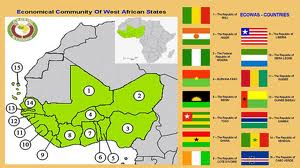 18 August, 2011, Sweetcrude, Abuja – Nigeria and other countries in the Economic Community of West African States (ECOWAS) are in the process of setting up a $61.5 million shipping line to support trade in the region.
It is an initiative of the Nigeria Export-Import Bank (NEXIM). Besides promoting trade amongst member countries, the plan also has as its objective the breaking of barriers to free movement of goods within the region,
Justifying the plan, Managing Director of NEXIM, Robert Orya, said it took a minimum of 60 days to ship goods from Lagos to Accra, because of the non-existence of indigenous shipping firm within the region.
According to him, exporters within the region had been relying on European and other continental shipping lines for movement of goods within ECOWAS countries.
Explaining the delay in goods delivery within the sub-region, he said that these vessels had to first deliver goods at their home country before delivering those of the ECOWAS countries.
The shipping line project tagged sea-link by the Managing Consultant, Mr. Tidiane Traorie, is expected to begin operation before the end of the year.
The sea link project will therefore serve to fill the gap in order to facilitate trade within the region through the easy monument of goods through the sea within the sub-region.
Of the $61.5 million, Traore said that $60m would be needed for direct investment in the project while $1.5 million would be used for promoting the idea within the sub-region.
Giving a breakdown of the direct source of funding, he added that $36 million representing 60 per cent of the project cost would be raised through equity while the balance of $24 million or 40 per cent would be financed through debt.