27 January 2014, Lagos – Residents of Lagos and its environs may be in for improved power supply going by the investment of N50 billion for the restoration of 220 megawatts of unit six of the Egbin Power Plant.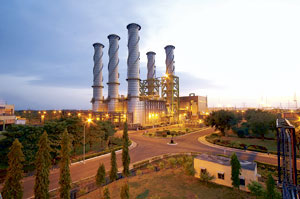 The Minister of Power, Prof. Chinedu Nebo, said in an interaction with journalists in Lagos that but for privatisation the venture would not have been possible.
"Egbin spent N50 billion to get things to this level. The entire budget of the federal government for all the GENCOs and DISCOs would not have been up to that before privatisation.  This is a bold venture by a private sector-owned power.
"This work by Egbin Power Plant is very commendable. If you think of what it costs to bring a brand new 220MW to fruition you then know Egbin has done marvelously well in trying to regain capacity that was lost several years ago," he said.
The minster also said, "It has been out of operation for 10 years. Since then it has been moribund and has not given a single megawatt. But then the government having owned the facility for so long did not have the money to revamp it," he said.
According to Nebo, "the Federal could not have mustered the kind of money used to put the facility into use for one power plant. So, it is kudos for the Federal government for privatising the sector. This 220 MW is just the beginning for Egbin. Egbin has committed to even doubling their capacity. Currently, Egbin is the largest power plant in Nigeria. It has capacity for generating over 1,300MW. They are working hard to make sure that it is even doubled by 2016. They want to keep doing that over a decade until they get up to 10,000 megawatts."
He explained that other generating companies have submitted their business plans to the Bureau for Public Enterprises, BPE, which indicate how they are going to move from present capacities, recovering capacities that were lost due to lack of maintenance or unserviceability of the turbines and to a place where many of them are planning quadrupling capacities.
As regards transmission, he said that the Transmission Company of Nigeria, TCN, has the capacity to transmit 5,000MW, as a lot of investments are being made to strengthen the transmission infrastructure.
"We have the capacity to transmit over 5,000MW. A lot of investments are going on in the sub-sector to make sure that the transmission infrastructure is strengthened. Mr. President is committed to it and funds have been sourced from international financing and developing agencies as well as the sales of the NIPPs where the President approved after the recommendation of the National Economic Council that $1.6 billion from the proceeds of the sale be devoted to transmission infrastructure," he added.
– Vanguard