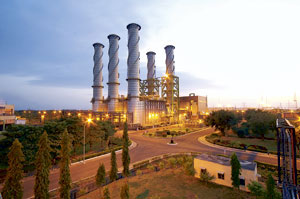 27 December 2012, Sweetcrude, Lagos – The Egbin Power Plant in Lagos is now generating 1,030 megawatts, mw, of electricity, up from 600mw, according to its Chief Executive Officer, Mr Mike Uzoigbe.
Uzoigwe told the News Agency of Nigeria, NAN, Tuesday in Lagos that five of the six turbines of the plant were now working at full capacity.
The Egbin plant power generation dropped from 1,080mw to 600mw on December 5, because of a national system collapse.
The collapse led to a shutdown of the station.
Uzoigbe assured that the station would meet its generation capacity of 1,320mw fully as the unit six, which was faulty, was being repaired.
He said: "Egbin is generating at 1,030 megawatts capacity on five turbines, which is being distributed based on demand.
"When all the units are working to capacity, we will distribute in full blast.
"What we are doing is to maintain and improve on existing generation."
Uzoigwe denied the insinuation that the Egbin plant had been shut for its inability to generate power.
"Over the years, we have had problems of obsolete equipment and spare parts.
"But since government started tackling the problems of the power sector very seriously, things are picking up gradually.
"It is only the sixth turbine that is still down, but government is making necessary arrangement to revive it.
"By the grace of God, we will be able to bring it back and be in a position to approach the 1,320 megawatts."
Uzoigbe said that contract for repair of the faulty turbine was awarded to Marubeni Power International, a Japanese company, on December 19.
The sixth turbine, which contributes 200mw to the national grid, is expected to be repaired within 90 days.
The Federal Government pledged to commit N1.5 billion to fund the repair of the faulty turbine.
The Egbin Power Station is the biggest electricity-generating plant in the country.
The station has six turbines, each with a capacity of 220mw.