10 March 2015, Lagos – Hope for improved power supply which has eluded Nigerians for a long time may be rekindled if the assurances of Egbin Power Plc are anything to go by.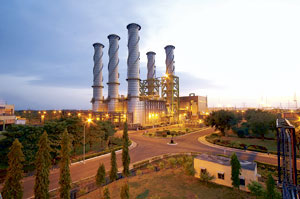 Chairman of the Power Plant, Mr Kola Adesina, who said the company is determined to resolve some of the age-long legal, technical, commercial, regulatory and funding issues besetting the sector, also said that the capacity of the plant will be doubled in the next four years.
"We have commenced an ambitious plan to double the capacity of Egbin within the next four years, with the addition of 1,350MW Combined Cycle plant of which we have commissioned the Front End Engineering Design, FEED study. All these have been possible because of President Goodluck Jonathan's commitment to the power sector reforms and dogged determination to give our citizens a new lease of life through the provision of reliable power supply," he said.
"It is important to acknowledge and salute Mr. President for the audacious N213billion CBN Intervention Fund initiative. The facility is to help offset legacy gas debts and address the revenue shortfall in the sector. "Notwithstanding the liquidity challenge, we have made significant investments in the rehabilitation of Unit 6, overhauling and retooling of Unit 4, renovation of the office space, computerisation of processes, and increase in staff remuneration and recruitment of 107 engineers to shore up the capacity deployment in the plant.
According to him, "By this development, over 1 million homes in Lagos will enjoy additional six hours per day of stable power supply. Over 6,000 direct jobs and over 10,000 indirect employment will be created in terms of support and maintenance services, engineering, procurement, supplies to power sector, including support for the small and medium scale industries."
"With appropriate models and investment recovery mechanism, this holistic PPP approach will engender a faster, cheaper and more productive result in rapidly growing the value chain," he added.
Adesina explained that Egbin Plant as presently constituted is an example of the benefits that privatisation of the power sector is bringing to Nigeria.
– Vanguard