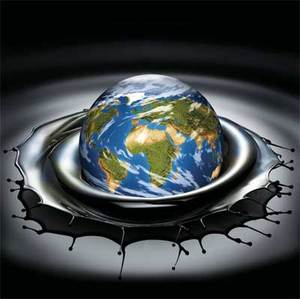 07 March 2012, Sweetcrude, HOUSTON – Citing recent oil supply disruptions in South Sudan, the North Sea and Yemen, the US Energy Information Administration (EIA), Wednesday, revised downward its estimates for oil production growth for non-Organisation of Petroleum Exporting Countries (OPEC) nations for this year.
The US government's energy statistics arm also cut its estimates for non-OPEC production for 2013 as well as its estimates on oil demand growth.
In its March Short Term Energy Outlook, the agency cut the 2012 output growth forecast for non-OPEC countries by 80,000 barrels per day and by 170,000 bpd for 2013.
It expects non-OPEC production to average 52.46 million bpd in 2012, while 2013 output is forecast to average 53.22 million bpd.
The agency also reduced its estimate for 2012 oil demand growth by 260,000 bpd to 1.06 million bpd, while 2013 demand growth was revised down by 120,000 bpd to a forecasted 1.37 million bpd increase.
US oil demand has flagged this year amid high fuel prices, and total demand for oil products in the world's top oil consumer has hovered near a 15-year low in recent weeks.
Led by an uptick in oil demand outside of highly industrialised OECD countries, the EIA said global consumption this year and next should outpace production growth outside of Opec.
"Several notable disruptions to non-Opec production commenced or intensified over the last two months, leaving an average of around 1 million (bpd) offline in February," the agency said.
It cited an oil export dispute between Sudan and South Sudan that shut down the southern nation's output in January and should continue crimping shipments. It also cited production curbs in strife-torn Yemen and Syria.
Consuming countries are expected to rely on rising output in OPEC countries to meet the growth in world demand.
OPEC crude oil production should rise by 490,000 bpd and 560,000 bpd in 2012 and 2013, respectively, EIA forecast.