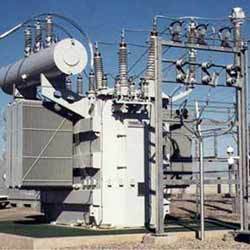 OpeOluwani Akintayo
24 June 2018, Sweetcrude, Lagos — The Eko Electricity Distribution Company Plc, EKEDC has raised alarm over some illegal group extorting money from customers under the guise of fighting for electricity customers rights.
Mr. Godwin Idemudia, the General Manager, Corporate Communications of the company warned customers to desist from patronising such unregistered group who are out to defraud customers.
Idemudia disclosed this in a statement made available to newsman in Lagos on Saturday.
He said that a group was reported by customers extorting money from communities within and outside EKEDC network to deceive members of the public to contribute money for the campaign to set a uniform monthly bill for all customers without consideration for differences in the type of electrical appliances individual homes and businesses.
The EKEDC spokesman, however, warned customers to be wary of such people and avoid been dupes or used as pliable tools for selfish interest of some people.
According to Idemudia, anyone promising to fight for uniform electricity bill for all customers was only out to exploit the ignorance of some people about electricity billing system.
"Since electricity bills vary from one customer to another by reason of the type of appliances and monthly consumption in individual homes and businesses, any campaign for uniform electricity bill for all customers is fraud an exercise in rabble-rousing and mass deception for self-aggrandizement.
He said that the company had received series of complaints on those fraudulent group, while many community leaders had always disowned such groups and described them as mere attention seekers who had never been known in their communities for leading or partaking in any communal developmental efforts.
Idemudia assured customers of the company's readiness for fruitful mutual engagement at all times while advising customers to avail themselves of the open and direct stakeholders' engagement policy of the company.
He said the stakeholders' forum makes it possible for any aggrieved customer to directly relate with the company through the various customer care platforms for lodging complaints and resolving such without the intervention of any self-seeking mercenary.