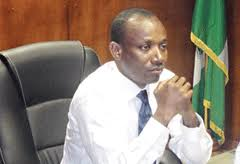 23 February 2012, Sweetcrude, ABUJA – Dr. Sam Amadi, chairman of the Nigerian Electricity Regulatory Commission (NERC), has disclosed that electrcity tariff will rise by 11 per cent in May this year.
He stated this in Abuja in a chat with journalists, saying consumers would pay as low as that, contrary to reports that the tariff would rise by 88 per cent when the new tariff regime comes into force in May.
Amadi, who said there would be a categorisation of the tariff for various level of power users under the new arrangement, stressed: "It is not true that the tariff will increase by 88 per cent. The increase is about 11 per cent."
But, he said some category of consumers classified as "special customers", including hospitals and street lights, would pay lower than the 11 per cent increase.
Prof. Barth Nnaji, minister of power, was alleged to have disclosed the figure of 88 per cent tariff increase before the Senate Committee on Power.
As Nnaji said, Amadi confirmed that R1 consumers, made up of rural dwellers and urban poor, would pay lower tariff as they would continue to enjoy subsidy from the Federal Government as first category of commercial consumers.
According to him, another group, classified as C1, consisting of artisans and small businesses, would also pay lower tariff in accordance with Federal Government's policy of providing power to small and medium enterprises in the country.
He reiterated that the NERC has removed fixed charges and slashed meter maintenance charge by 50-per-cent under the new arrangement.
He said meter maintenance charge has been reduced from N1,000 to N500 and that his organisation was to ensure that a transparent billing system that would avoid the situation whereby consumers would be over-charged by power distribution companies.