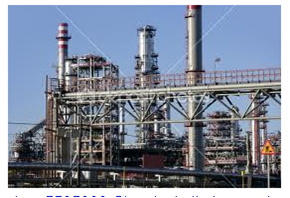 21 May 2014, Abuja – Managing Director, Indorama Eleme Petrochemical Limited, IEPL, Mr. Manish Mundra, has said the firm is planning to invest $4.4bn in its operations by 2019, to become the largest petrochemical company in Africa.
Mundra disclosed this while briefing members of the Senate Committee on Privatisation, led by its Chairman, Senator Olugbenga Obadara, who were at the plant last week in continuation of their oversight visit to privatized enterprises in Rivers State.
He said $575million had been injected into the company since privatization and that N33.9 billion had been paid as dividend to the federal and Rivers State governments since its acquisition from the federal government in 2006.
He gave the breakdown of the N33.9 billion dividend paid as N8.71billion to Rivers State and N25.2 billion to the Bureau of Public Enterprises, BPE, and the Nigerian National Petroleum Corporation, NNPC.
Mundra disclosed further that the company also paid about N15.61 billion in taxes to the federal and state governments. These include value added tax, customs duty, withholding taxes and Pay As You Earn, PAYE.
He explained that the company which is currently the largest integrated olefins producer in West Africa has a work force of 1585, most of who are Nigerians. He added that production had increased from four percent pre-privatisation to 77 percent and that the company plans to increase its production to 325,000 metric tons per annum in 2014.
– See more at: http://www.vanguardngr.com/2014/05/eleme-petrochemical-boost-operations-4-4bn/#sthash.0uHcDgzF.dpuf
– Vanguard