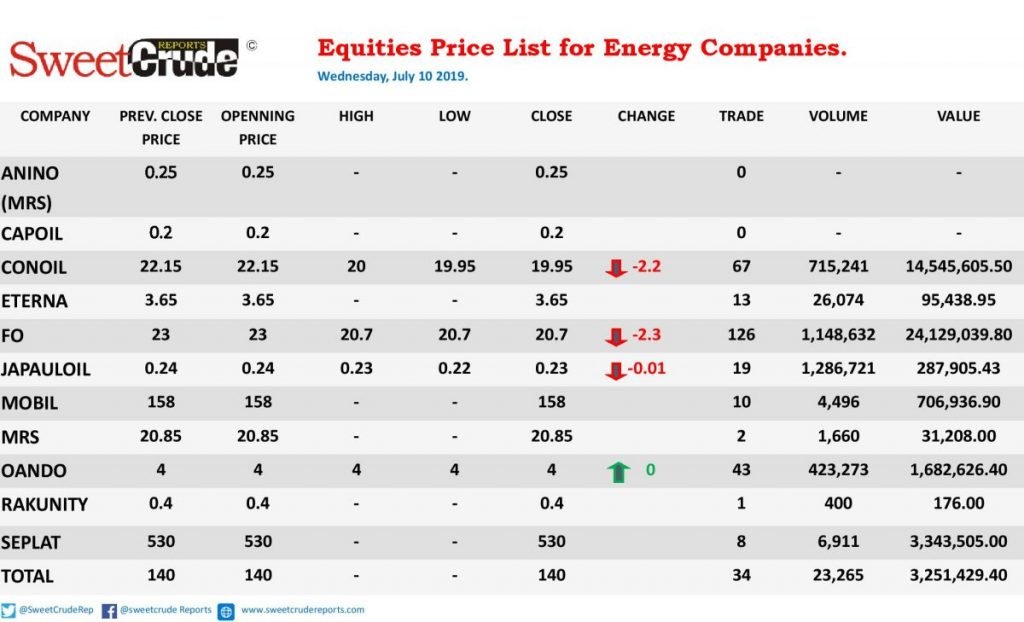 Lagos — Energy companies trading on the floor of Nigerian Stock Exchange on Wednesday, ended their activities on a negative note.
Conoil opened trading with N22.15 but closed with N19.95 in 67 trade deals, 715,241 volumes valued at 14,545,605.50.
Forte also opened market activities with N23 but closed N20.7 in 126 trade deals, 1,148,632 volumes valued at 24,129,039.80.
Japaul Oil kicked off today's trading with N0.24 and closed with N0.23 in 19 trade deals, 1,286,721 volumes valued at 287,905.43.
Oando trading remained unchanged, as it opened its trading activities with N4 and closed with the same price in 43 trade deals, 423,273 volumes valued at 1682,626.40.
Top Losers
Forte: -2.3%
Conoil: -2.2%
Japaul: -0.01%