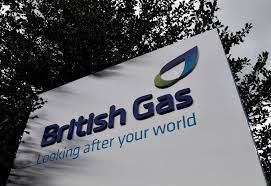 London — Centrica's British Gas, Scottish Power and E.ON on Friday lost a court challenge over the British government's handling of the sale of collapsed energy firm Bulb.
In December Octopus Energy took over the supplier, which collapsed in 2021, when the government said it would provide up to 4.5 billion pounds ($5.4 billion) to fund the deal – although the extent of government support could be less, depending on energy prices.
The three other energy suppliers had
argued
the government had unlawfully committed billions of pounds of taxpayers' money to prop up Bulb, without considering the potential impact on the wider energy market.
In its ruling, the High Court in London rejected the firms' application for a judicial review of the decision.
"It's clear that the case was a desperate attempt by those organisations to defend their waning market positions against a more efficient and customer-focused rival," Octopus Energy said in a statement.
The addition of Bulb's customers catapulted Octopus to become the country's third largest domestic energy supplier behind British Gas and E.ON.
E.ON UK CEO Michael Lewis said it would analyse the ruling and consider its next steps.
"Only an open, fair and transparent process would have ensured this truly represented value for money for the public and we still cannot see how this was the case with only one bidder in the key stage of the negotiations," he said in a statement.
A spokesperson for Centrica said it would also consider its options and said state bailouts for energy firms put an unnecessary burden on the taxpayer.
A report by Britain's National Audit Office this week said the cost to taxpayers of the Bulb bailout as of January was estimated at just over 3 billion pounds. However, it said the overall taxpayer cost was likely to be nil after wholesale energy costs plummeted and with the government able to recover any other costs from Octopus and through energy bills.
Reporting by Sarah Young, Michael Holden and Susanna Twidale; editing by William James, Kirsten Donovan – Reuters
Follow us on twitter