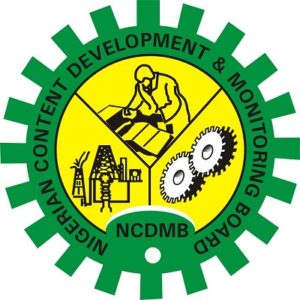 OpeOluwani Akintayo
Lagos — The Nigerian Content Development Monitoring Board, NCDMB, has said it believes strongly that the world would witness energy mix or redistribution rather than an outright swap of fossil fuels to renewable energies.
Dr. Ginah O. Ginah, General Manager, Corporate Communications & Zonal Coordinator, NCDMB, made its stand known while setting the agenda at the 2021 capacity building workshop for journalists held on Tuesday in Lagos.
According to him, the Board aligns itself completely with the declaration by President Muhammadu Buhari, that gas is Nigeria's transition energy.
"It was in this regard that the Mr. President declared a Decade of Gas to reinforce Nigeria's aspiration to leverage on its gas resources estimated at 206 trillion Cubic Feet to develop our national industrial, commercial and agricultural base", he said.
The International Energy Agency, IEA predicted that Global oil demand will flatten out in the next two decades, meaning oil demand could peak by the early 2020s and fall by a third to 66 million barrel per day in 2040, with road transport responsible for over 60% of the reduction.
In the Board's efforts to operationalise the declaration, he said the NCDMB has made several interventions in the gas value-chain which span the development of Liquefied Petroleum Gas, LPG storage terminals and jetties, inland gas processing to produce LPG and propane, infrastructure for gas gathering and injection into gas pipeline networks, Compressed Natural Gas, CNG facilities, and manufacturing of composite LPG cylinders.
"Two weeks ago, we commissioned Butane Energy Limited 100MT Liquified Petroleum Gas (LPG) Storage and Bottling Plant in Kastina State, which will help address supply constraints in the domestic LPG market in the Northern part of Nigeria through its plant operations/bulk storage, transportation/ distribution, cylinder filling and bulk retail", he said.
He said other planned investments with the company in LPG storage and bottling plants would come up in Abuja, Kano, Kaduna and Bauchi States while six depots would be in Zamfara, Jigawa, Gombe, Plateau, Niger and Nasarawa states.
Themed; "Sustaining Nigerian Content amidst Shifting Energy Landscape: The Role of the Media", this year's workshop is the 3rd consecutive edition held in Lagos.
On why the Board gets involved in developing commercial oil and gas projects as against its regulatory mandate, Dr. Ginah said the basis of such action is Section 70(h) of the Nigerian Oil & Gas Industry Content Development, NOGICD Act 2010, which mandates it to assist local contractors and Nigerian companies to develop their capabilities and capacities to further the attainment of the goal of developing Nigerian Content in the Nigerian oil and gas industry.
"Besides, most of our partnerships are oriented to promote or realise strategic policies of the federal in the petroleum industry. Our goal is to catalyse strategic government policies and programmes and then exit once those businesses become successful.
"Another strategy we have adopted towards Energy Transition is Research and Development. We have consistently made the point that Nigeria needs to build up our local R&D capabilities in the oil and gas industry and come up with innovative solutions to drive our own energy transition, otherwise the developed world would dictate to us what to do in this conversation", he said.