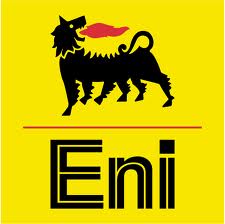 12 May 2014, News Wires -Italian oil major Eni appointed upstream boss Claudio Descalzi as chief executive of the Milan-headquartered explorer.
The appointment was made by the explorer's board of directors after shareholders approved the proposal for Descalzi to take over from Paulo Scaroni after nine years at the helm.
The Italian government, which owns 30% of Eni, nominated Descalzi for the job last month.
The 59-year-old has served as chief operations officer of exploration & production since 2008 in a period which saw a number of exploration successes for the company, most notably at Mozambique's gas-rich offshore block Area 4.
The board also provisionally appointed Descalzi to stay on in his upstream leadership post, although it said "a final decision will be taken at a later date" on the dual role.
Descalzi has worked for Eni since 1981 when he started as an engineer, and has since held a number of roles spanning Italy, the North Sea, Libya, Nigeria and Congo.
His tenure is likely to centre on major field developments of recent discoveries, and could see Eni move to reduce its 43% share of services player Saipem to help reduce debts and generate project finance.
Tension over Russia's relationship with the West and their potential impact on the South Stream pipeline, as well prolonged delays at Kazakh giant field Kashagan are also set to figure prominently for Descalzi.
Emma Marcegaglia, former head of the Italian employers' lobby Confindustria, was appointed as Eni's chairman.
The board also named directors to a set of non-executive committees for compensation, control & risk, nominations, and sustainability & scenarios, the latter of which was renamed from oil & gas energy.
– Upstream