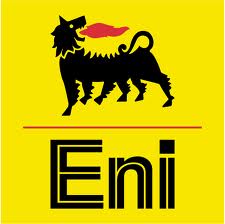 15 July 2013, News wires – Italy-based Eni S.p.A. on Monday signed an amendment Monday with Iraq's state oil company South Oil Company and Iraq's Ministry of Oil for the technical service contract for the Zubair oil field.
The amendment sets a new production target of 850,000 barrels of oil per day (bopd), reducing the production plateau target of 1.2 million bopd, and extends the technical service contract by an additional five years to 2035.
Located near Basrah, Iraq, Zubair is considered one of the country's largest oil fields. The technical service contract was awarded in 2010 as a result of Iraq's first bidding round.
The decision to amend the contract came after discussions between Eni and Iraqi authorities, and "represents a tangible sign of the positive mutual cooperation" on the field's development.
In May, Iraqi Oil Minister Abdul Kareem Luaibi said Eni and Iraqi officials agreed to lower the planned output target at Zubair to allow the field to pump for a longer period of time, Reuters reported on May 30.
Eni was awarded the license for the Zubair field in October 2009. At that time, the field produced approximately 195,000 bopd. According to an Oct. 13, 2009 press release, Eni planned to increase production over a seven year period to a plateau level of 1.125 million bopd.
In January 2010, Eni, Occidental Petroleum Corporation and Korea Gas Corporation inked an agreement with South Oil and Missan Oil Company to redevelop Zubair. The redevelopment of Zubair was intended to materially contribute to supporting Iraq's transformation into a major global oil market player and foster social and economic development within Iraq, Eni said in a Jan. 22, 2010 press release.
Iraq's Ministry of Oil signed long-term contracts between November 2008 and May 2010 with international oil companies to develop Iraq's oil fields and boost production, despite a lack of hydrocarbon law, according to an April 2013 analysis by the U.S. Energy Information Administration, EIA.
Companies bid to further develop giant oil fields already in production and to develop fields already explored but not fully developed or producing commercially, EIA reported.  These fields, if initially developed as planned, would boost total Iraqi oil production to nearly 12 million bopd, or 9 million above 2012 production levels.
However, the Iraqi government is renegotiating these contracts to more modest levels, and Iraq is revisiting its production targets to 9.5 million bopd by 2017.
"However, even these revised targets may be overly optimistic, given delays in developing its energy infrastructure," EIA noted.
– Rigzone