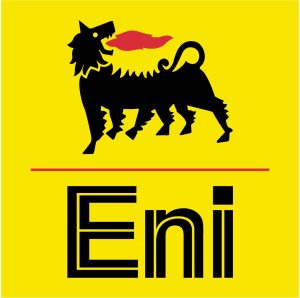 Oslo — Energy group Eni is looking to list its Norwegian oil and gas joint venture Vaar Energi as part of moves to use cash from legacy fossil fuel businesses to fund its green drive.
Eni and its Norwegian private equity partner HitecVision said on Monday they planned to list a minority stake in Vaar on Euronext's Oslo exchange in what could become one of the largest ever stock market debuts in Norway.
Eni, headed by chief executive Claudio Descalzi, will remain a majority shareholder in a venture that one source close to the matter said could be valued at between $10 billion and $13 billion in an initial public offering (IPO).
"Descalzi knows this is a long-haul process and he's using the higher margins of the gas business to fund the green future," says Roberto Lottici, fund manager at Banca Ifigest.
Lottici, who holds Eni shares, said the IPO was a signal Eni believed the transition was a gradual process and gas still had a role.
Last year, Eni raised its climate ambitions with a pledge to be carbon neutral by 2050 to keep pace in an industry under pressure from investors and regulators to curb emissions.
The group has said it expects its oil production to peak in 2025 with gas gradually filling the void in the upstream portfolio.
The Vaar listing is one of a series of spin-offs as Eni plans to rejig its business model and speed up its transition to renewable energy.
Last year it entered talks with BP to merge their oil and gas operations in Angola to form one of Africa's largest energy companies.
"My focus is to demonstrate what a strong company Vaar is, and then valuation will follow from that," Vaar Chief Executive Torger Roed told reporters on Monday.
On offer will be existing shares held by Eni and HitecVision, which currently own 69.85% and 30.15% respectively. Eni is expected to maintain a stake of "50-plus" percent, Roed said.
"They've been clear about wanting to remain a majority owner," he added.
A source close to the matter said it was likely less than 30% of Vaar would be listed, depending on investor appetite.
Energy IPOs have been a tough sell in recent years, with high-profile companies including Wintershall DEA and Neptune Energy repeatedly delaying listings. But oil and gas prices have surged in recent months, reviving investor appetite.
Italian broker Bestinver Securities said the IPO would allow Eni to speed up its investments in clean energy, estimating a sale of 20% could fetch around 3 billion euros ($3.40 billion).
Vaar produced around 247,000 barrels of oil equivalent a day in the third quarter of 2021 and targets around 350,000 barrels a day by the end of 2025, the company said.
Natural gas, the price of which has soared in recent months amid Europe's energy crisis, represented 37% of Vaar's third-quarter output.
Financial advisors involved in the IPO are DNB Markets, J.P. Morgan, Morgan Stanley, SpareBank 1 Markets, ABG Sundal Collier, BofA Securities, Carnegie, Jefferies and Pareto Securities.
($1 = 0.8828 euros)
Reuters (Reporting by Terje Solsvik in Oslo and Stephen Jewkes in Milan; Editing by Kenneth Maxwell, Tomasz Janowski and David Evans)
Follow us on twitter