18 December 2014, Lagos – -exporting countries heavily reliant on oil revenues and committed to large spending programmes are most likely to have difficulty accommodating low oil prices, according to Moody's Investors Service.
Several Organisation of Petroleum Exporting Countries (OPEC) and non-OPEC oil producers rely heavily on oil revenues to finance their fiscal budgets.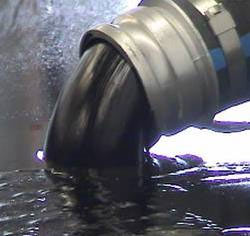 Some producers have already started adjusting their upcoming budgets to reflect the crude oil price decline.
The Energy Information Administration (IEA) believes that if crude oil prices continue to fall or are sustained at a lower level, then oil-dependent producers will have to make tough policy decisions. "This could potentially lead to austerity programs and fuel subsidy cuts that could spark social unrest, leaving some countries vulnerable to supply disruptions if protestors target oil infrastructure. Potential new supply disruptions are a real possibility in a lower-than-expected price climate and present an uncertainty in the world oil supply forecast".
In the report "Global Oil Price Volatility: Oil-Exporting Sovereigns with Limited Policy Tools Are Most Exposed," Moody's said lower oil prices will, on balance, be a positive for global economic growth in 2015, although the exact impact will vary from country to country.
Already, gross federally- collected revenue decline below the 2014 monthly budget estimate in the month of August, according to the Central Bank of Nigeria (CBN).
Specifically, Nigeria's gross oil receipts have decreased from N597.12 billion, which it recorded in the month of July to N578.79 billion in August this year.
The price of Organisation of Petroleum Exporting Countries (OPEC) basket of twelve crudes stood at 58.65 dollars a barrel on Friday, compared with $60.50 the previous day.
Brent crude oil hit a fresh five-year low close to $60 a barrel on Monday after producer group OPEC restated its determination not to cut output despite a global fuel glut.
Nigeria, which is one of the oil exporting countries have had its benchmark reduced for three consecutive times. Despite these efforts, crude oil price has again declined below the country's budget benchmark.
It stated that however, the fall in prices presents oil-exporting sovereigns with challenges, which would be worsened if crude oil prices were to fall significantly below Moody's base case forecast of $80-$85 per barrel (pb) for 2015.
Moody's Managing Director – Chief Economist and author of the report, Lucio Vinhas de Souza: "In either case, the sovereigns that are best placed to withstand those challenges will be those that have the greatest policy flexibility and a wide array of counter-cyclical policy tools, including floating exchange rates and large foreign exchange reserves".
The report stated: "In November 2014, Moody's revised its oil price forecast down to between $80 and $85 a barrel in 2015, approximately $20 lower than the rating agency's May 2014 estimate. Oil prices remain high by historical standards, despite a nearly 30 per cent fall in crude oil benchmarks since June.