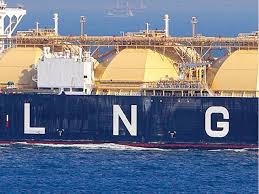 23 July 2014, News Wires – Exxon Mobil Corporation, its partners and the state of Alaska are seeking federal permission to export liquefied natural gas (LNG) from a multibillion-dollar project that includes an 800-mile pipeline cutting across the state from Alaska's North Slope, the group said on Monday.
The development is part of a series of recent steps taken to eventually market 35 trillion cubic feet of North Slope reserves with project costs ranging from $45 billion to $65 billion.
The moves follow a decades-long effort that had stalled, either from drastic global market changes, such as the infusion of shale natural gas throughout the Lower 48, or political logjams.
"Filing of an export application is a critical step in commercializing North Slope natural gas," Steve Butt, an Exxon Mobil employee who serves as the senior project manager, said in a statement.
The group, made up of North Slope leaseholders Exxon, ConocoPhillips, BP Plc , pipeline company TransCanada Corp and the state, earlier this month signed a joint venture agreement to begin investing millions into preliminary engineering work for the next 18 months.
In April, the state's Legislature solidly backed Governor Sean Parnell's plan to work with the industry on a project development contract.
The group filed the permit with the U.S. Department of Energy late on Friday, asking permission to export 20 million metric tons of LNG annually to existing free trade and non free-trade countries.
Most of the public discussion has called for the gas to tap in to Asia's rising demand for LNG and be available in the mid-2020s, according to state projections.
The permit seeks approval for 30 years of exports dating from when the gas is first shipped or 12 years from when permission is granted, whichever comes first. The 212-page application calls the development the "largest integrated gas/LNG project of its kind ever designed and constructed."
In addition to the 42-inch diameter, 800 mile-long line from the North Slope to an LNG plant and terminal in Cook Inlet, the project would feature a North Slope gas treatment plant, a 58-mile line from the Point Thomson gas field to the east of Prudhoe Bay.
"Alaska's LNG Project is on the right track with hundreds of Alaskans out in the field this summer working to secure permits and hundreds more working to refine the engineering and design challenges of the project," Parnell said. 
-Reuters