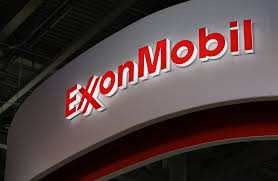 23 June 2018, Melbourne – ExxonMobil PNG confirmed on Friday that some heavy equipment had been damaged at its Angore gas pipeline construction project in Papua New Guinea amid ongoing tension in the Highlands Region of the South Pacific nation.
Papua New Guinea's government declared a state of emergency in the Southern Highlands province a week ago and sent troops into the region after rioters went on a rampage protesting a failed court challenge to a provincial governor's election.
Pictures on PNG's EMTV Online earlier this week showed burnt out heavy machinery and a fire burning in a shipping container at the site in Angore.
"We confirm vandalism has occurred at Angore well pad A," an ExxonMobil PNG spokeswoman said via email.
"ExxonMobil PNG is continuing to monitor tension in Angore in Hela Province," she said.
The impact of the equipment damage on the project's schedule of work was being assessed, the spokeswoman said.
Papua New Guinea's deputy prime minister, Charles Abel, has called for a meeting with political leaders to discuss the problems at Angore, the country's Post Courier newspaper reported on Friday.
He said the government is working to release royalties from PNG's liquefied natural gas project (LNG) project to landowners but court disputes were holding up the release of funds.
The work at the Angore site is in support of the PNG LNG project, which was shut down for nearly two months after a deadly earthquake at the end of February.
The Highlands Region has long been the scene of unrest and protests, especially among landowners who have yet to receive payment from the government out of royalties on the $19 billion PNG LNG project, which shipped its first LNG four years ago.
"Violence is not the way to do it, sometimes we cut ourselves in the foot when we attack the very agencies that are trying to provide service to us," the Post Courier cited Abel as saying.
Calls by Reuters to Abel's office were answered by a message saying all phone lines to the area were busy.