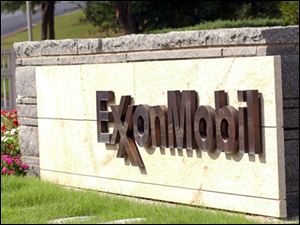 04 December 2014 – ExxonMobil is confident of withstanding a sharp decline in crude prices, with its projects designed to perform with figures as low as $40 per barrel, chief executive Rex Tillerson told a US news network.
The US supermajor sees a long-term game for decades-long projects spanning deep water and liquefied natural gas, Tillerson said in an interview with CNBC.
"All the investment decisions we take have been tested across a range of pricing that accommodates these kinds of price swings," he said.
"You ensure that you can invest and be successful at the bottom of the cycle.
"We test across a range that's all the way down to $40, and up to $120."
Asked if the lower oil prices could put pressure on smaller unconventional players in the US, Tillerson told CNBC: "There's been a lot of people entering this space.
"Some are good. Some are not as good. There will be some sorting out."
He told the US television network he was comfortable with ExxonMobil's exposure to the sector.
"We are a big investor in shale in the United States, and we have been expanding our title in the space," he said.
ExxonMobil operates through its XTO Energy subsidiary in many top US shale plays, such as the Bakken and the Permian basin.
The slump in the price of crude oil, which has seen Brent fall around 38% since June, has prompted concern that some US shale oil production will become unprofitable, and may lead to problems for some players in the sector.
Tillerson said that the reason for the price fall was due to the fundamentals of growing supply and limited demand growth.
"If you take a 1.6 million barrel-per-day supply growth and put it on top of a 1 million bpd demand growth, you've got a surplus of capacity," the ExxonMobil boss said.
"You fill storage up, you fill inventories up, at some point it's got to show up in prices."
Rather the downcycle marks a "return to fundamentals" for the company, Tillerson added.
"It's important about watching your cash, watching your investment decisions, being very disciplined about everything, and then looking for opportunities that may present themselves in an environment like this."
*Bill Lehane & news reports – Upstreamonline