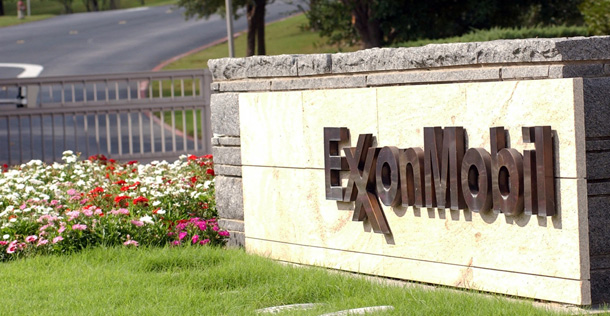 Lagos — The international oil major, Exxon Mobil Corp says it has found more oil in Guyana.
The oil producer on Tuesday said it located oil at the Redtail-1 well, and expects to add this its estimate of more than 8 billion oil-equivalent barrels in the Stabroek Block, offshore Guyana.
The discovery is its 18th discovery in the South American nation.
According to the firm, it founded about 232 feet of oil-bearing sandstone at the Redtail-1 well. Drilling at a nearby well, called Yellowtail-2, also showed new oil-bearing reservoirs, and that resource is being evaluated for development.
Although its first commercial discovery of oil in Guyana was in 2015, it, however, began production last December.
Even with a lower income, Exxon's executives said in July that it was still actively investing in Guyana.
The new development comes on the heels of a new report by Reuters that the firm faces a shortfall of about $48 billion through 2021 as a result of wrongly timed bets on rising demand.
The looming shortfall of about $48 billion was calculated using cash from operations, commitments to shareholder payouts and costs for the massive expansion program it had planned.
As a result, the major oil firm is expected to cut down on execution of projects, including laying off of some of its work force.
Analysts also believe a dividend cut is more likely, according to the report.
Exxon under its Chief Executive, Darren Woods had staked high on U.S. shale oilfields, pipelines, and global refining and plastics, including on offshore Guyana where it discovered up to 8 billion barrels of oil, six years of production at its current rate.
This year the company borrowed $23 billion to pay its bills, nearly doubling its outstanding debt. In July, it posted its first back-to-back quarterly losses ever. It faces a full-year $1.86 billion loss, according to Refinitiv, excluding asset sales or write-downs.
"The company has been dropped from the Dow Jones index of top U.S. industrial companies after 92 years. It is exposing up to 10% of U.S. staff to harsh reviews that could push thousands out of the company, and is taking away lavish retirement benefits that had career employees staying 30 years on average," the report said.
Demand collapsed during the COVID19 pandemic, leading to a drop in oil prices by 35% from the start of 2020.
As a result, BP, Royal Dutch Shell, Total and Repsol and others have cut huge discounts off the value of their oil and gas properties, something Exxon is yet to do.
Woods had earlier planned to spend at least $30 billion a year through 2025 to revive production and earnings by expanding in oil processing, chemicals and production, and by taking a commanding role in U.S. shale and liquefied natural gas markets that then looked promising.
However, analysts say instead, he must prepare Exxon to operate in a world of weaker demand for its oil, gas, and plastics.
Reacting, spokesman, Casey Norton said the firm "…remains committed to our capital allocation priorities – investing in industry advantaged projects, paying a reliable and growing dividend, and maintaining a strong balance sheet".
A review of projects now underway aims to "maximise efficiency and capture additional cost savings to put us in the strongest position" as energy markets improve, he added.