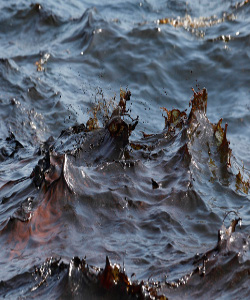 16 August 2012, Sweetcrude, LAGOS – ExxonMobil has begun nvestigation into an oil spill in Nigeria not far from the site of one of its facilities, a spokesman confirmed.
A flyover of the area along the coast of Akwa Ikom state has already been conducted by local officials and the Nigerian joint venture of the US supermajor, company spokesperson Nigel Cookey-Gam said in a statement on Wednesday.
"Mobil Producing Nigeria confirms that oiling from an unknown source has been sighted along the shoreline near Ibeno, Akwa Ibom State," the spokesman said.
"An emergency response team was immediately dispatched to the shoreline, and samples of the substance were collected for fingerprinting to determine its source, which remains unknown."
The spill is said to have been spotted or within Mobil Producing's Qua Iboe oilfields.
Reuters quoted one fisherman as saying that locals have been unable to fish in the area since Sunday.
"The fishermen are still off the waters due to the spill. We cannot return yet. We are waiting for Mobil to open to discussions with us about what happened."
Another fisherman told the news wire: "This is what we go through each time there is a spill, and that is why the prices of fish are going higher every day."
Oil spills are common in Nigeria, both onshore and offshore. In many cases oil companies blame sabotage of pipelines as opportunistic thieves and organised criminals cut pipes to siphon off oil.
Offshore there is a huge trade in illegal bunkering where armed gangs hijack tankers and force them to discharge some or all of their cargo into illicit vessels.