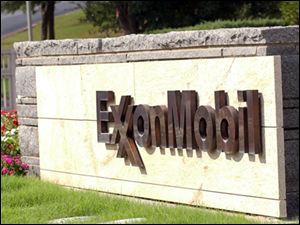 5 December 2011, Sweetcrude, DOHA – An improved method of directly detecting oil and gas accumulations under thousands of feet of water and rock and an innovative and a highly successful campaign to increase the use of mosquito bed nets in malaria-endemic parts of Africa earned Exxon Mobil Corporation two Excellence Awards today at the World Petroleum Congress in Doha, Qatar.
The awards in Technological Development and Social Responsibility were presented by His Excellency Abdullah bin Hamad Al-Attiyah, Deputy Prime Minister and Chairman of the Administrative Control and Transparency Authority, and accepted by Rex W. Tillerson, Chairman and Chief Executive Officer of Exxon Mobil Corporation.
The Technological Development award was presented for the award-winning and patented Remote Reservoir Resistivity Mapping (R3M) technology developed by ExxonMobil Upstream Research Company.
Unlike seismic detection technology that uses sound waves, R3M technology utilises controlled-source electromagnetic energy to detect differences in the resistivity of various layers below the seabed. This allows R3M to use smaller electromagnetic sources while maintaining optimum performance.
R3M was developed to improve success rates of offshore exploration activities in deepwater where a single wildcat well can cost more than US$100 million. In the past 10 years, ExxonMobil has acquired more than 70 marine surveys using R3M technology, which has accurately confirmed the predicted geological setting more than 70 percent of the time.
Detailed safety studies have been conducted and no effects on marine life have been observed.
The award in Social Responsibility was presented for the NightWatch programme, which was developed by Malaria No More in collaboration with ExxonMobil and the Lalela Project. Through the programme, Africa's most popular celebrity voices remind communities about bed net use, broadcasting on TV, radio and via text message at 9 p.m. when mosquitos take flight. More than 20 of Africa's best known musicians, community leaders and athletes have participated, reaching more than nine million people in participating countries.
The NightWatch programme was piloted in Senegal and Tanzania in 2010 and is now under way in Cameroon and Chad.
The Excellence Award is one of the most prestigious recognitions in the oil and gas industry. They are awarded every three years by the World Petroleum Council during the World Petroleum Congress. The award honors companies, institutions, public or private, for projects or innovations that promote or operate with high excellence. The World Petroleum Congress received over 100 submissions this year for Excellence Award recognition.
"ExxonMobil invests more than US$1 billion a year on research and development to help find more energy resources and to find the most beneficial use of that energy to support economic growth and the environment," said Sara Ortwein, President of ExxonMobil Upstream Research Company. "R3M is an example where our investment in people and technology that will continue to provide benefits for many decades."
Suzanne McCarron, President of the ExxonMobil Foundation, said ExxonMobil has committed more than $100 million since 2000 to fight malaria.