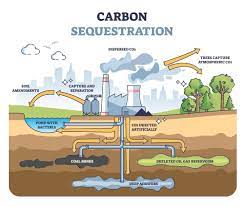 Lagos — ExxonMobil has signed a carbon capture agreement with Nucor Corporation one of North America's largest steel producers.
This signed Agreement demonstrates ExxonMobil's continued momentum in helping industrial customers reduce emissions.
With the new carbon capture and storage agreement ExxonMobil will capture, transport, and store up to 800,000 metric tons per year of CO2 from Nucor's manufacturing site in Convent, Louisiana. The site produces direct reduced iron (DRI), a raw material used to make high-quality steel products including automobiles, appliances, and heavy equipment.
This is the third carbon capture agreement ExxonMobil has announced in the past seven months, following previous ones with industrial gas company Linde and CF Industries, maker of agricultural fertilizer.
This also marks a milestone – bringing the total CO2 the Company has agreed to transport and store for third-party customers to 5 million metric tons per year (MTA). That's equivalent to replacing approximately 2 million gasoline-powered cars with electric vehicles*, which is roughly equal to the total number of EVs on US roads today.
The Nucor project, expected to start up in 2026, will tie into the same CO2 transportation and storage infrastructure as utilized by The Company's CF Industries project and support Louisiana's objective of reaching net-zero CO2 emissions by 2050.
As outlined in its recent Low Carbon Solutions Spotlight event, ExxonMobil is focused on developing and deploying emissions solutions for the energy-intensive sectors of the economy, including industries like steel.
Dan Ammann, president of ExxonMobil Low Carbon Solutions said, "Our agreement with Nucor is the latest example of how we're delivering on our mission to help accelerate the world's path to net zero and build a compelling new business," "Momentum is building as customers recognize our ability to solve emission challenges at scale."