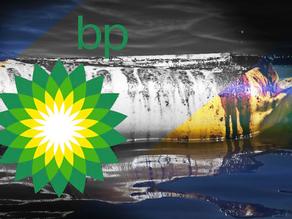 09 April 2014, News Wires – The family of a Houston-area man killed in the In Amenas terrorist attack in Algeria last year is suing operator BP for failing to protect the victim and for being dishonest about how he died.
In a lawsuit filed in Harris County, Texas, on 31 March, the family of Fred Buttaccio claims that employer BP did not provide him with wireless access that could have informed him of the ongoing siege at the gas processing plant.
The supermajor also did not provide employees with an adequate escape plan in the event of a terrorist attack, which was allegedly known to be an increasing threat, according to the lawsuit.
On 16 January 2013, 32 heavily armed gunmen linked to al-Qaeda in the Islamic Maghreb stormed the In Amenas plant and took as hostages hundreds of foreign and local workers among the 800 personnel working at the facility.
After a three-day stand-off, Algerian forces attacked a convoy of vehicles carrying both terrorists and hostages as it left the plant and then retook the facility after a gun battle with the Islamist militants.
By the end of it, a total of 40 workers from 10 countries, including four from BP, were left dead as well as 29 of the terrorists. Five victims were employed by Statoil, who jointly owned the facility with BP and state-owned Sonatrach.
Buttaccio was among the dead, and reports at the time said he died of a heart attack. BP has since reiterated that cause of death in media interviews.
However, autopsy reports indicate that he died due to wounds caused by an explosion.
Terrorists "placed rings of explosives" around the necks of Buttaccio and other hostages, the lawsuit claims.
"Mr Buttaccio perished from blast injuries," it says. "When the family learned that Mr Buttaccio's death was not caused by a heart attack but by terrorists from whom defendants failed to protect Mr Buttaccio, the family asked defendants to correct the inaccurate information," the complaint says.
"Not only did defendants fail to correct the inaccuracy, they perpetuated it, as seen in the '60 Minutes' episode concerning the attack."
Buttaccio's family are seeking punitive damages of more than $1 million for gross negligence, fraud, breach of contract, premises liability and infliction of emotional distress.
BP declined to comment. A legal expert told the Houston Chronicle that BP would likely fiercely fight the suit.
The lawsuit also details how Buttaccio was given a mobile phone by one of the terrorists and told him to call his wife, Rene, in the Houston area.
"Mr Buttaccio told Rene he loved her and their children, that he needed her to pass his love along to the children, and that he needed her to contact the United States Embassy and let them know of the terrorists' call. This was the last time Mr and Mrs Buttaccio would speak," the complaint says.
A statement from the family said: "Fredd Buttaccio was a wonderful husband, brother, father and son… He trusted BP to protect him. BP did not."
– Upstream